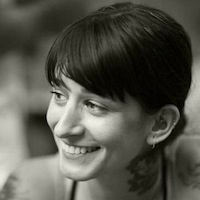 Filed by Jessie Dean Altman

|

Mar 17, 2017 @ 9:40am
Today is St. Patrick's Day, a day to honor the Irish saint who supposedly drove the snakes out of Ireland. In the U.S., it is traditionally celebrated like Santacon for Irish people. Or just really anyone who likes drinking, or who looks good in green.
Here are the funniest tweets about St. Patrick's Day that Twitter has to offer.
1.
facebook: ✨☘️HAPPY ST.PATRICK'S DAY!!!! ☘️✨

instagram: *COLLAGE OF GREEN FOOD!* ☘️☘️☘️

twitter: Saint Patrick was extremely problematic.

— spacegirl incognito (@iamspacegirl) March 17, 2017
2.
I'm celebrating St. Patrick's Day with the Irish tradition of sitting at home depressed.

— Matt Nedostup (@nedostup) March 17, 2017
3.
Happy St Patrick's day! A day where Americans who hate immigrants pretend to be Irish for a day so they can vomit on each other.

— TechnicallyRon (@TechnicallyRon) March 17, 2017
4.
If Twitter were a holiday, it would be St. Patrick's Day.

— shauna (@goldengateblond) March 17, 2015
5.
Can we drive the snakes out of Washington for this St. Patrick's Day?

— Schooley (@Rschooley) March 17, 2017
6.
St. Patrick's Day in Kansas City is similar to Christmas in Jerusalem probably.

— lady broseph (@ladybroseph) March 16, 2017
7.
Drinking just because it's St. Patrick's Day is like loving someone b/c it's Valentines Day or hating your family just b/c it's Thanksgiving

— maura quint (@behindyourback) March 18, 2015
8.
Ah off to work in beautiful sunny Murray Hill on St Patrick's Day during March Madness. Like Venice but with sweaty vomit canals...

— scientist-adjacent (@MikeOdenthal) March 17, 2017
9.
St Patrick's Day is like a Santa Con mob throwing a 21st birthday at New Year's Eve's bachelor party.

— Luke O'Neil (@lukeoneil47) March 16, 2017
10.
Love to celebrate St. Patrick's in the traditional Irish way: by drunkenly yelling "bet you won't nuke us losers" at our country's enemies

— move your feet katie (@katefeetie) March 17, 2017
11.
Today is my day off & the fact that I don't have to don my puke boots to go into Manhattan on St. Patrick's Day is worth more than gold.🤢

— Caissie St.Onge (@Caissie) March 17, 2017
12.
I always seem to be sick on Cinco de Mayo and St. Patrick's Day. It's like the universe is protecting me from drunk dudes in paper hats.

— Kendra Alvey (@Kendragarden) May 5, 2016
13.
St. Patrick's Day is one of those things you read about but hope never to see in person.

— Josh Gondelman (@joshgondelman) March 18, 2016
14.
If Ryan and Spicer wanna milk their Irishness for St Patrick's Day they should have to show up at a pub and get punched like everybody else

— Bob Powers (@bobpowers1) March 16, 2017