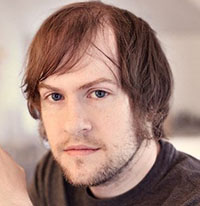 Filed by Brian Boone

|

Feb 09, 2016 @ 11:50pm
Valentine's Day is supposed to be a nice day to celebrate love, romance, and that special someone who's the sole reason you haven't given up on humanity. But as everybody knows, it doesn't always go according to plan. Even if your plans get cancelled or nobody brings you flowers, it won't compare to these Valentine's Day horror stories.
Here are all the Valentine's Day e-cards on Someecards.com
1. They call him "Mellow Yellow," quite rightly.
---
2. Hey neat, a letter from your girlfriend on Valentine's Day…
---
3. A rose is a rose is a mistake.
---
4. Ew, romance.
---
5. Her worst Valentine's Day.
---
6. This is scarring.
---
7. A total accident.
---
8. A perfect Valentine's Day, circa 1972.
---
9. The theme of the evening was bubbles.
---
10. "Die Antwoord" is German for "I love you."
---
11. Women love a sensitive, Alan Alda type.
---
12. Waist deep in the big muddy.
---
13. St. Valentine and the terrible, horrible, very bad, no good day.