Yes, Valentine's Day is on February 14th this year, like it is every year, and people will be rubbing their love in your face even more than usual. It's easy to feel left out, but the truth is, you're living the dream. Relationships are just a cesspool of difficulties and compromises.
These movies will make you feel relieved to be home alone:
1. Kramer vs. Kramer (iTunes, Amazon)
First comes love, then comes marriage, then comes a disastrous divorce with a brutal custody battle.
You are unattached! You don't have to deal with issues of a selfish partner or using a child as a pawn in this dangerous game that is life! You can just watch Meryl Streep and Dustin Hoffman fight it out, and then relax with some schadenfreude.
2. Take This Waltz (Hulu, iTunes, Amazon)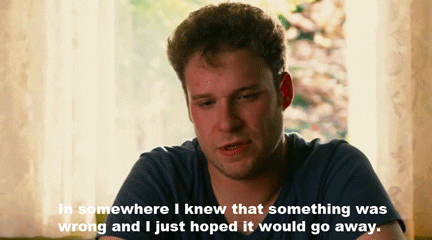 Both a beautiful tour of downtown Toronto and a melancholy portrait of a crumbling marriage, this movie will make you happy not to be wrestling with a domestic rut.
Michelle Williams and Seth Rogen are married, and then a hot Canadian guy gets in the way. Plus, Sarah Silverman is NUDE in this movie. You see the vagina she talks about in her standup.
3. Blue Valentine (iTunes, Amazon) Michelle Williams! Crumbling marriage! Again! This one is a perfect companion piece to Take This Waltz, except this time she's married to Ryan Gosling instead of Seth Rogen.
It even has "Valentine" in it! You'll be glad that there are so many problems and compromises you don't even have to deal with.
4. Revolutionary Road (iTunes, Amazon)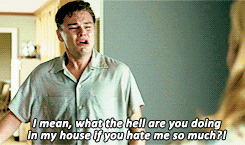 Leonardo DiCaprio and Kate Winslet are reunited in their first film together since Titanic, and this one also doesn't have a happy ending. This movie shows that a crumbling marriage can lead to fatalities, so you would be risking your life by being in a relationship right now.
Plus, it's exciting to see Leo kiss someone over 25.
5. The Wolf of Wall Street (Hulu, iTunes, Amazon)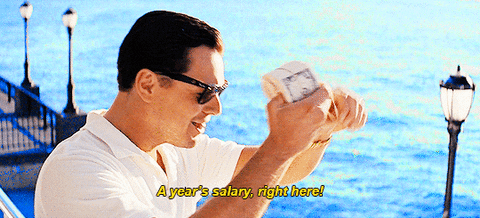 Back to a character which may or may not resemble Leo in real life. The characters in this movie are some of the worst people humanity has to offer.
If you are attracted to men, you won't be after you watch this movie. Dudes are monsters, and you're better off not having to deal with one.
6. Eternal Sunshine of the Spotless Mind (Crackle, iTunes, Amazon)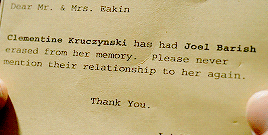 Love is fatalistic—we are pre-determined to make the same mistakes over and over again. If you're not in a relationship, you won't have to spend valuable time and money trying to forget it! You are doing yourself a huge favor.
7. Annie Hall (HBO GO, iTunes, Amazon)
While watching Woody Allen movies is now tinged with guilt and shame, watching a relationship unfold and fail often feels comforting. The film is ultimately pro-love, so is not completely inappropriate for the holiday.
8. Gone Girl (iTunes, Amazon)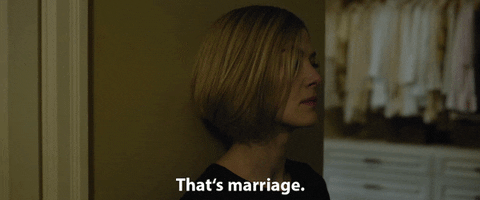 Another movie where marriage has a body count. It is a dangerous prison, and you can never know who to trust. This movie will make you proud to be alone, for your own safety.
9. The Shining (iTunes, Amazon)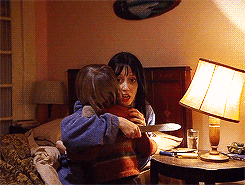 According to movies, being married is the easiest way to get murdered, or become a murderer yourself. These married people are a menace to society—putting themselves and those around them at risk.
Happy Valentine's Day, singletons. Congrats on doing your best to stay alive.