A real life bachelorette party out-Bridesmaidsed Bridesmaids when an old college friend of the bride's guilted the crew into an invite and sent out this wild email making the rules for the weekend.

UrsulaIMeanVanessa posted the screenshots on Imgur, explaining that the girl didn't get invited to the bachelorette party because "she's a downer." Debbie Downer then "threw a giant fit" until the bride finally invited her, and then sent the entire bachelorette party this email.
Buckle up.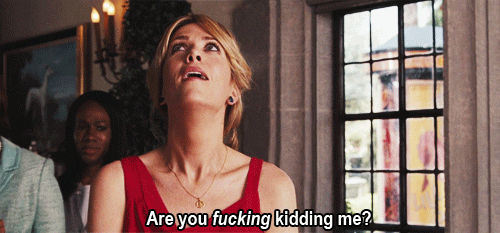 Seriously, what's with "rum" and "tequila" in scare quotes?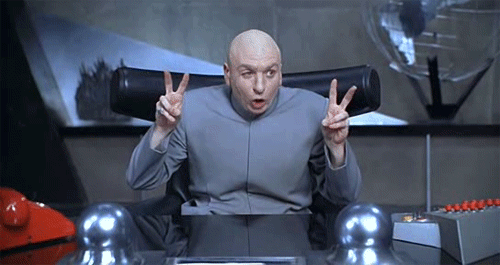 Here's the TL:DR
1. On Sunday, we're going to church to cleanse our sins. I have warned the Pastor in advance.
2. No "liquor" in the hotel room because you might "fall off the balcony" and "die."
3. NO SEX, you unmarried sloots!!!
4. No men. Men rob. Especially men named Rob.
5. All 16 women should send me $50 because I plan on spending $900 on groceries.
6. No drugs, including ADHD medication. You won't need Adderall for church.
Respectfully and with courteous passion,
The party guest from Heck
The post is going viral on Twitter, where people have ideas of what to do with this nightmare lady.
"WE WON'T BE STUDYING SO YOU DON'T NEED YOUR DRUGS"
"I FOUND US A CHURCH"
"SEND ME MONEY"

SHE'S NOT EVEN THE BRIDE

drop her off in the middle of the desert and LEAVE HER THERE

— Jaylee James ✨ Gaven (@thewritingj) April 17, 2019
Gaahd any friend so married to Jesus should sit this one out.
And red wine and beer are no guarantee against being a total mess in Vegas. I have researched this extensively.
I hope they take her to Olympic Gardens or Thunder from Down Under. pic.twitter.com/ylB9EVJZ4g

— Sara (@BoothBabe_CA) April 17, 2019
It looks like this girl might have to spend the whole weekend hanging out with the pastor.