People have a lot of different uses for Twitter, from sharing jokes to threatening war with Syria. Twitter user Julia's boyfriend found a new one: letting her know that his phone is missing.
Julia shared a tweet she got from a recently-created account that turned out to be her boyfriend.
Travis, with the new username @itsmeeboo091216, reached out to Julia to tell her that his phone is missing on silent but no, he is not ignoring her!
Julia explained the significance of the numbers in boo's new name.
To answer the most frequently asked questions on here:
- Yes, 09/12/16 is our anniversary ✨
- To all y'all saying to marry him, yes I'm going to marry him, we're working on it❤️
- Yes, he found his phone! FaceTimed me as soon as he did 😂
💗Thank you all for all the love💗

— ❁ Julia ❁ (@Juliaadarling_) April 10, 2018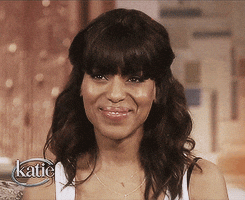 Not only will Julia and Travis have their happy ending with a wedding, Travis also found his phone.
This my man, the one behind it all😂 He's gonna have to make a new Twitter because he made a fake email and password just to contact me 🤦🏻‍♀️ pic.twitter.com/Dd3jkSda2h

— ❁ Julia ❁ (@Juliaadarling_) April 10, 2018
He'll now have to make a new Twitter account...the sacrifices we make for love.
The tweets went extremely viral, with over 355,000 likes.
Sure, Travis could have emailed Julia or Facebook messaged her, but that wouldn't be as cute.
Given the option of cuteness or convenience, always go for the cuteness.