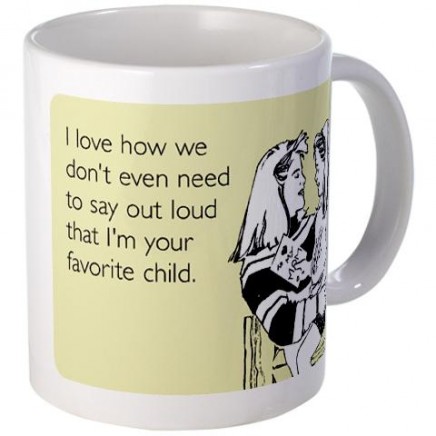 Make sure your siblings see her drinking from it.
How to repay your mother for the gift of life? How to let her know you forgive her for all the times she didn't let you get her way, and all the times she asked you if gym memberships are too expensive in your neighborhood because you're looking a little loose around the arms? With a Someecards Mother's Day Gift of course. We have mugs, cards, magnets, shirts, all kinds of gifts to let Mom know you either inherited her twisted sense of humor, or you developed one of your own to deal with your twisted childhood. Click on any of these gifts to take a closer look, or go browse the store yourself.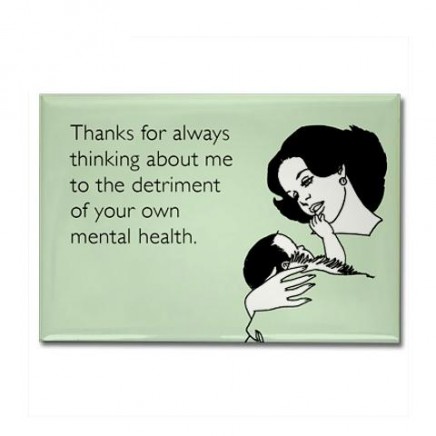 She can put this magnet on the fridge to remind her you know you took her best years away.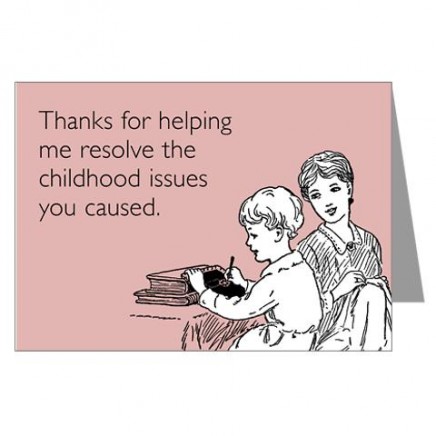 A card to make light of all the ways she's ruined you.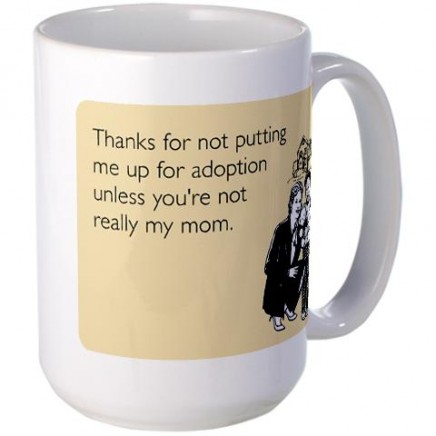 This large mug holds all the tears that will result if she decides to finally tell you the truth.