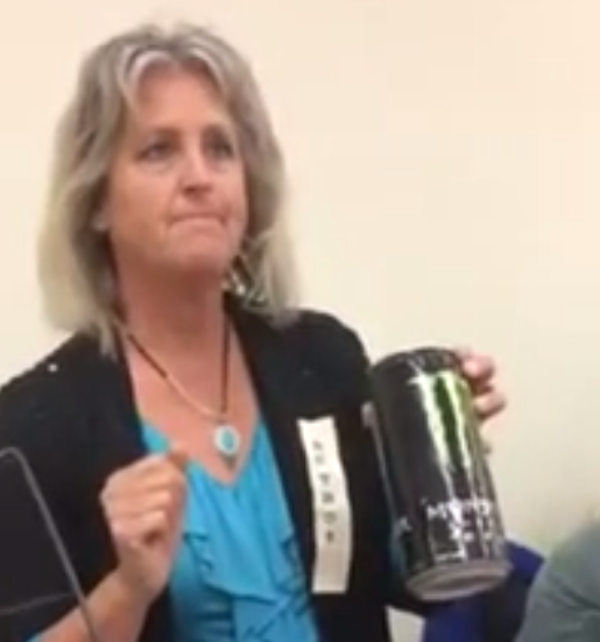 An ice cold can of evil.
If you've been wondering what Satan has been up to since his 1980s heyday on top of the heavy metal charts, it looks like he's gotten into the beverage business and is the evil genius behind the success of Monster Energy Drink. At least, according to the unidentified woman in this clip, who is doing fascinating work in the field of satanic soft drink science.
First, there are gaps in the "M" in the Monster logo, leaving three vertical lines. Translated into Hebrew, they become the number "6" repeated three times. Duh. Then there's the cross in the middle of the "O," which becomes an upside-down cross when the can is tilted upright to drink. Put simply, it's a container of liquid witchcraft.
Once all the clues are pointed out, it's obvious that Satan and his minions at Monster Beverage Corporation have been working together in an evil plot to caffeinate America's children.
Unless the wicked geniuses at Monster are even more sinister than we thought, and are trolling us all with the most brilliantly evil marketing campaign ever.
(by Jonathan Corbett)