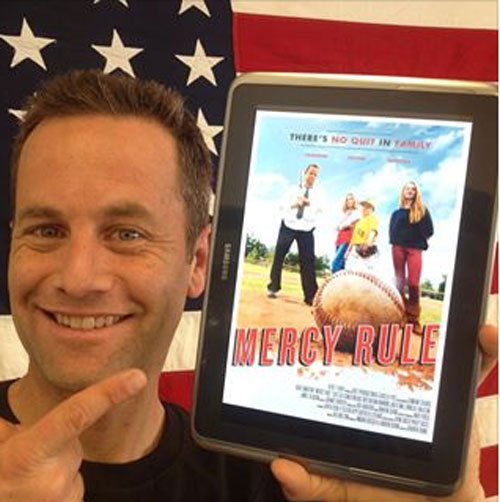 A face even Jesus would want to slap.
You can always tell when Kirk Cameron is upset because he starts grinning from ear to ear and plugging his latest movie. And nothing upsets Kirk more than gay marriage, which is why he turned to Twitter and Facebook yesterday to call the ceremony an "all out assault on traditional marriage." He was so upset by the show he didn't watch that he could only manage four plugs for his new movie Mercy Rule.


(via Facebook)
Notice in the post that Kirk says the demand for Mercy Rule is so great he's "giving it to you NOW." However, if you go to the website, the download costs $9.99. In truth, he's not "giving" anything away. That's at least disingenuous, and could easily be interpreted as lying, even fraudulent. Then again, I'm not a Biblical scholar, so it's possible Kirk has found a loophole regarding fraudulent business practices.
Kirk's views on what constitutes and assault are equally confusing. Because the dictionary defines it as "a violent physical or verbal attack." That's a pretty funny charge coming from a guy who makes his living as an intolerant A-hole who can't speak two sentences without condemning anyone he views as "non-traditional."
(by Jonathan Corbett)