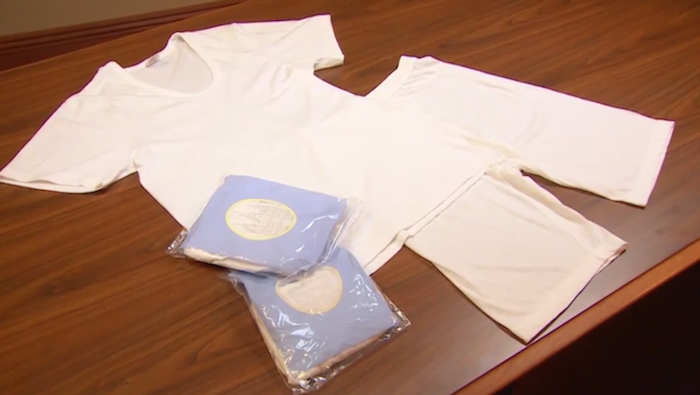 Super powers sold separately.
After annoying and offensive questions about polygamy, there is one annoying and offensive question Mormons dread getting from the rest of us more than any other: the magic underwear question. We, their fellow Americans, can't help it, though. We should... but I don't think we will. More than our curiosity about caffeine and baptizing the dead, speculation about the special undergarments worn by Mormons turns even the most proudly tolerant liberal into a gawking, insensitive jerk.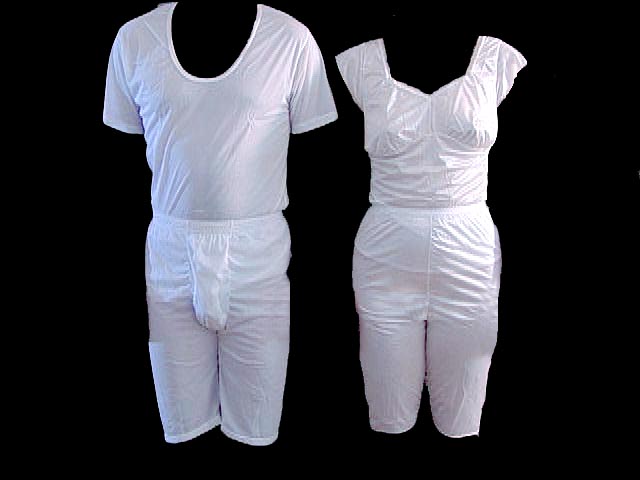 The file photo from Wikipedia looks decidedly more magical.
This isn't helped by the fact that there are persistent rumors of Mormons saying their undergarments protected them from physical dangers like fire or bullets in supernatural ways, not to mention the tale that Joseph Smith failed to wear his underwear on the day he was assassinated. All this explains why the Mormon Church usually hates discussing the underwear. Until today, that is, because the Church of Jesus Christ and the Latter Day Saints just put out this informational video on their Temple Garments (video starts at 2:39 because that's when they start discussing the undies):
So, what did we learn? Well, for one, Mormons buy their underwear from giant racks of simple, generic blue- or pink-wrapped boxes. I like the lack of branding and commercialism, although it did make me feel like it was a store for giant babies. Men's and women's garments are not very different. The Temple Garments are "similar in design" to boxers and t-shirts, but they are not the same. They are not magical. They would like you to stop saying that. They symbolize Mormons' promises to God and the Church.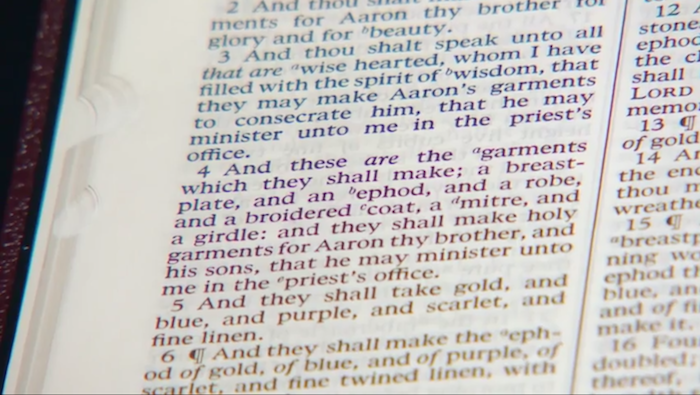 From the book of Exodus: obviously, this should explain everything. 
Wait. That didn't tell me anything. Is there a flap in the front? Come back! I know it's offensive, but I have so many questions!
(by Johnny McNulty)