Jesus healed the crippled. This guy crumples smart alecks.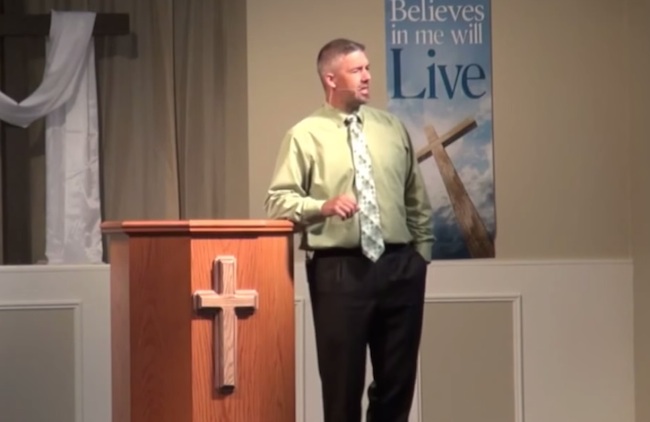 Fire, brimstone, and roundhouse punches to the chest.
Today's sermon comes courtesy of Pastor Eric Dammann of Hasbrouck Heights, New Jersey. It's a lesson for parents in how to deal with kids who aren't "takin' the Lord serious (sic)." Children like Ben, a kid Pastor Eric was guiding at a youth group in Calgary a while back. Ben's problem was that he liked to push Dammann's buttons. Even worse, he was "bright," which, according Dammann "didn't help things—made him more dangerous."