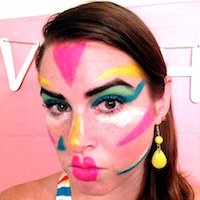 Filed by Ashley Bez

|

Aug 25, 2015 @ 11:45am
These soon-to-be fifth graders achieved policy change with their in-depth investigative reporting.
Henry and Henriet James were unhappy with their school's lunch policy at North Elementary School in Somerset, Massachusetts that kept students apart by gender in the cafeteria. Henriet told ABC News, "Boys and girls couldn't sit together...It was separating people." The twins proposed the idea of writing an article about it for their school newspaper. They got the go-ahead from the fourth grade newspaper advisor and began their investigative journalism.