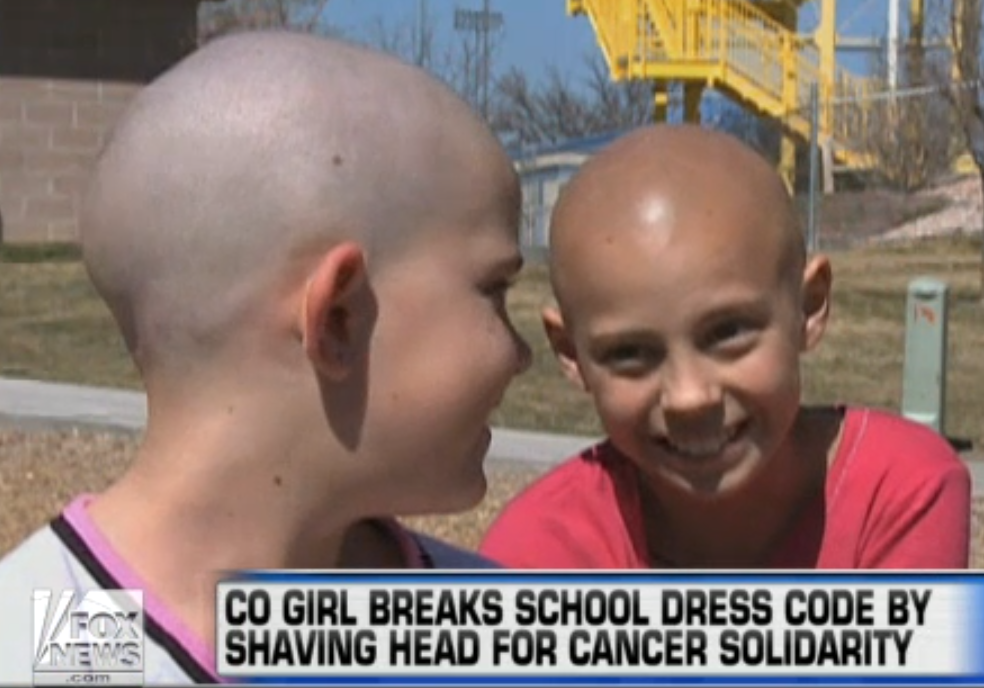 Rebel with a very specific cause which her school should have acknowledged.
(screengrab via FoxNews)
9-year-old Kamryn Renfro of Grand Junction, Colorado is the sort of kid your parents secretly wished you were more like. When her friend Delaney Clements started losing her hair upon starting chemotherapy to battle neuroblastoma cancer, she decided to shave her head as well, because "it felt like the right thing to do." We should all do whatever we can to hold Kamryn up as an example and encourage other children to emulate her empathy and compassion.
Naturally, she was no longer allowed to go to school with other children. Her act of charity put her afoul of the dress code for Caprock Academy, the charter school in Grand Junction where Kamryn is a student. Even when Kamyrn's mom emailed the school to explain to them why Kamryn was bald, she was told that Kamryn would have to either grow her hair back (how long is long enough, by the way?) or put on a wig to come back to class, despite how cool it looks in this video: