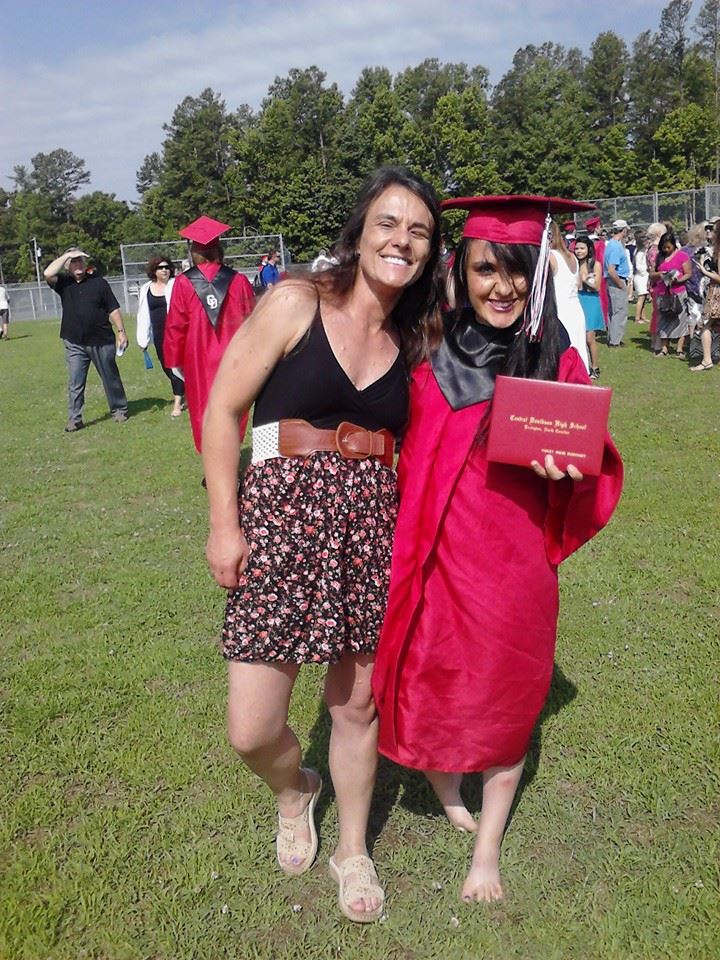 Nothing says "dangerously sexual" like a floral print skirt and a huge belt. (via Facebook)
Violet Burkhart is a recent graduate of Central Division High School in Lexington, North Carolina. Her high school career, however, was marred on its very last day when she was sent home for wearing a fun and weather-appropriate dress to make the final day of classes that much special. "I thought my last day was going to be great and exciting, but they pretty much ruined it for me," Burkhart  told Fox8 News.
With about two hours left to go in the school day, though, teachers made Violet stop in the middle of the hallway and measured her dress. They deemed it half an inch too short and sent her home to change, after calling her mom. Said her mom, Amy Redwine, "I literally looked back at the clock and I'm thinking, it's 1:00 in the afternoon on her last day of her senior year. My daughter—it's supposed to be one of her best days and she's there crying."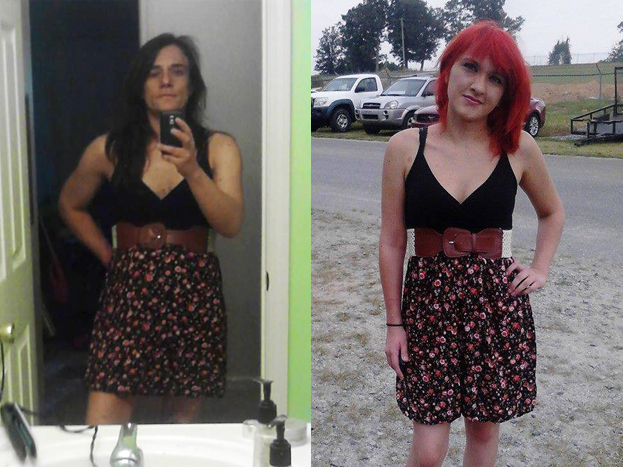 Honestly, I'm not even a huge fan of the dress. I couldn't be less scandalized if I tried. (via)
So, in her last act as parent of a high schooler, Amy Redwine decided to get revenge by putting the same dress on her mom bod to flaunt it in front of the school and show everyone how ridiculous the administration's decision was.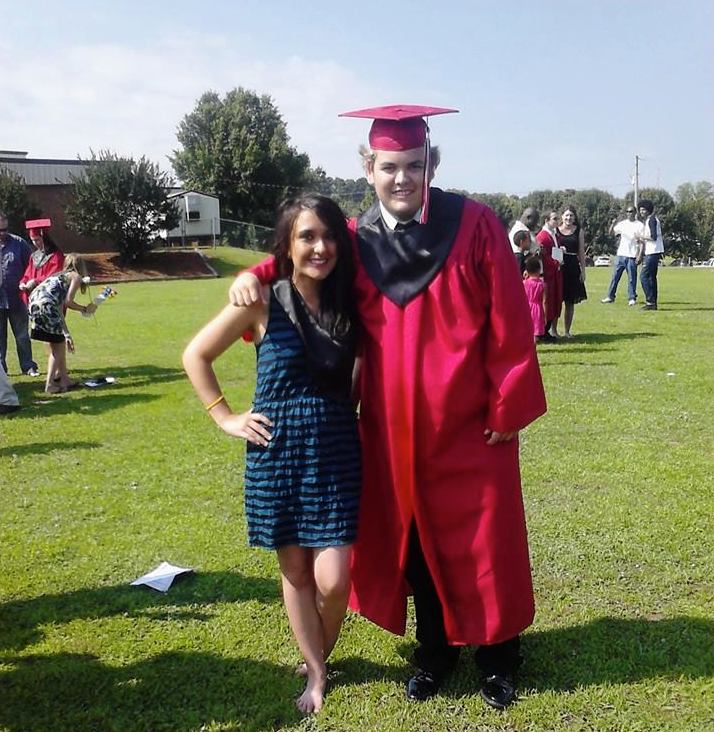 Violet in another vixen-like outfit. That skirt in the background is pretty risque as well. (via)
The graduation was on Saturday, and both women looked fantastic.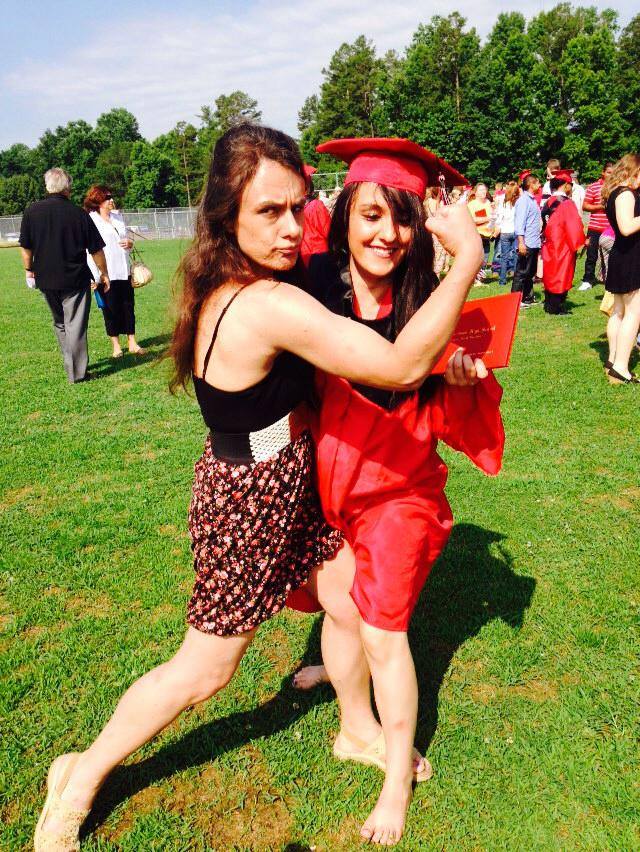 It's not just respectable, but practical and easy to move in! (via Facebook)
This isn't the first time this year school administrators have proven that they have deep difficulty being confronted with having to look at any amount of a teen girl's body, the most noteworthy of which being the girl who was  sent home from prom for giving the chaperoning dads inappropriate thoughts.
(by Johnny McNulty)