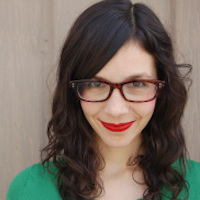 Filed by Meg Favreau

|

Jun 17, 2015 @ 8:10pm
At Link Elementary School's 5th grade graduation, they called the name of every graduating student — except the one in the wheelchair. And it gets worse.
Hey, you know what nobody likes? Being forgotten. And you know what's worse? Being forgotten at an event that's important to you. Worse than that? When somebody finally tries to correct the mistake, they do a shitty job of it.
That's what happened to Trinecia Blacklock, a student at Link Elementary School, when she attended her fifth grade graduation last week. The school principal read the names of all of the students in the class and asked them to come up on stage... except Trinecia, who uses a wheelchair to get around. Trinecia's parents had to alert school administrators, and only then was her name read — but she still couldn't go up and get her certificate, because there was no wheelchair ramp.
Administrators haven't explained exactly what happened, but this feels like something that would get pitched by a dummy villain in a 1960s Hanna-Barbera cartoon. "Hmmm, we don't have a ramp for the student in a wheelchair, and I'm pretty sure that's against ADA standards. I know! We won't call her onto stage, and then nobody will notice! Perfection!"
The school district has issued an apology to the family, including a promise that this will never happen again.