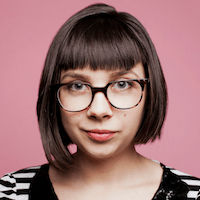 Filed by April Lavalle

|

May 10, 2016 @ 11:05am
Former architecture student Eleni Mitzali decided to take a selfie every day for the 42 days leading up to her college graduation, and just looking at the pics might give you bags under your eyes. Mitzali, who now works as an assistant editor for The Tab, can look back on those college days and remember getting four hours of sleep every other night, collapsing on the floor out of exhaustion, and having eyes so bloodshot that it looks like she just rubbed sand in them. Oh, college.