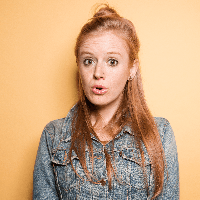 Filed by may wilkerson

|

May 12, 2017 @ 5:20pm
Two fifteen year old black students at a mostly white charter school in Malden, Massachusetts could be suspended from school because they dared to wear their hair in braids, the Boston Globe reports.
Uhhh excuse me, WHAT?
The twins' mom, Colleen Cook, said her daughters Maya and Deanna, who go to the Mystic Valley Regional Charter School, were both given multiple detentions for showing up to school with their hair in braids and refusing to take them out. They now could face suspension, the Globe reports.
The girls' braids are against the school's dress code because they have extensions, which are reportedly not allowed. Also not allowed at this school: unnatural hair color, makeup and nail polish.
Cook told the Globe that the policy regarding hair extensions is unfair because it disproportionately affects black students. "They teach them at a very high academic level and I appreciate that, and that's why they go to the school," she said. "But, unfortunately, they don't have any sensitivity to diversity at all."
The K-12 school has about 1,500 students, the majority of them (53.4%) are white, 17% are black, 17.2% Asian, 7.8% Latino and 4.4% who identify as multiracial.
Despite the media backlash, the school is defended its policy by arguing that hair extensions are banned because they "tend to be very expensive."
The school's statement reads:
Our policies, including those governing student appearance and attire, foster a culture that emphasizes education rather than style, fashion, or materialism. Our policy on hair extensions, which tend to be very expensive, is consistent with, and a part of, the educational environment that we believe is so important to our students' success.
In a video from FOX25, that you can watch here, ​​​​​Cook, the girls' white adoptive mom, criticizes the school for singling out the black children. "All the little black children were marched down for a hair inspection, whether they had braids or not, and asked 'are those extensions?'" she said.
Twitter is NOT impressed with the school's policy, which many are calling racist and discriminatory:
"I dont know why yall get so mad when white women wear braids"

This is why. This right here. They get celebrated. We get punished. https://t.co/h3OwOYDvg7

— 🦄Aprill🌟 (@HeyAprill) May 12, 2017
Charters are more about conformity > excellence when a black girl has a 3.79 GPA but gets suspended bc of her braids https://t.co/pOdXehBy7B

— c. goines (@chipgoines) May 12, 2017
Apparently this school discriminates against young black girls who wear braids. Our hair is not a discipline issues @mysticvalleyrcs

— Anoa C. ❤ (@TheWayWithAnoa) May 12, 2017
black women are being taught to be ashamed of their hair because of a concern for materialism?

— Anoa C. ❤ (@TheWayWithAnoa) May 12, 2017
Also, clearly this school doesn't actually know anything about black women's hair or how braiding works. This lady breaks it down clearly:
@mysticvalleyrcs clearly has no idea of the time and money saving nature of braids, so I'll tell them real quick.

— Optimus Fine (@sunnydaejones) May 12, 2017
@mysticvalleyrcs braiding hair is VERY affordable. Braids can also last up to 8 weeks if properly maintained. Saving time AND money.

— Optimus Fine (@sunnydaejones) May 12, 2017
Maintaining Black hair takes time. A mother of 2 Black girls could spend 1.5 hours every morning doing hair OR get braids put in.

— Optimus Fine (@sunnydaejones) May 12, 2017
Make no mistake: what @mysticvalleyrcs is saying is that Black girls are unacceptable UNLESS they look "unified" (re: WHITE)

— Optimus Fine (@sunnydaejones) May 12, 2017
This school's policy may have been well-intentioned, but it also plays into a long history of white people messing with, controlling, appropriating, misunderstanding and, yes, even touching black women's hair.
Besides, these girls' braids look AMAZING. Forcing them to take them out is a crime against hair everywhere.