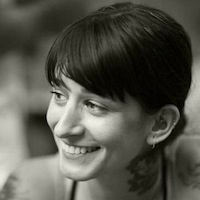 Filed by Jessie Dean Altman

|

May 26, 2016 @ 10:38am
Facebook group We Love BJJ (Brazilian Jiu-Jitsu) posted a video of what at first looks like your typical school fight. A bully apparently starts picking on a (slightly) smaller kid. At first the kid doesn't seem to want to get involved, but he finally appeases the bully, takes off his backpack, and proceeds to kick the everloving shit out of his tormentor.
Kid getting picked on by a bully at school finally says enough. Please like our page >>> We love BJJ (Brazilian Jiu-Jitsu)<<<

Posted by We love BJJ on Wednesday, May 25, 2016
The video already has over 8 million views and 65,000 likes on Facebook. No information on who or where these kids are now, other than the bully, who is clearly in a world of hurt.