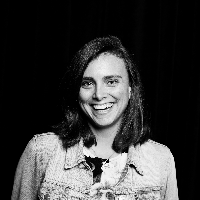 Filed by Catherine LeClair

|

Apr 23, 2017 @ 11:26am
Thank god for this fifth grader who is answering the big questions. A Reddit user explains that one of his or her students asked to do a project comparing and contrasting The Rock (the wrestler) and A Rock (like the things in the ground). "It wasn't even for a grade," the teacher remarks.
Here's a picture of the final product, for which the kid better be getting extra credit:
This wonderful Venn Diagram does a great job of pointing out the differences between Dwayne Johnson and a blob of minerals. For one thing, this kid knows the terms "biotic" and "abiotic", which I personally find quite impressive. But my favorite part of this chart is the similarities between the two:
Super Strong
Bald
Indestructible
And Dwayne Johnson loved it too. After this project was posted to Reddit on Friday, the actor and ex-wrestler sang the student's praises:
Very cool and creative 5th grader who will become a future science leader. Unlike myself in 5th grade who got suspended for using 🖕🏾in class https://t.co/IjHokYjyxJ

— Dwayne Johnson (@TheRock) April 22, 2017
I can't wait for this kid to found the next big startup in the sixth grade.