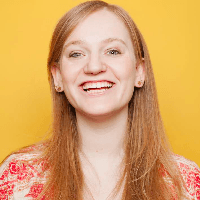 Filed by Orli Matlow

|

May 11, 2017 @ 11:06am
A wise fourth grader let his old crush know that he doesn't f**k with racists.
Twitterer @Emeraald_ shared a picture of a note that supposedly came from her fourth grade class by a woke little boy name Jorge who wanted his love letters back.
It reads:
Hi Alina it's Jorge the kid that send's you those letters.

I used to like you but I heard that you were bullying a girl that's a different skin color that's messed up.

Who would would to be with you.

I relly regret those letters.

Oh heck no!

I'm sorry about liking you!
The anti-love letter is illustrated with a sad face and a broken heart.
People were skeptical on Twitter because the penmanship was so good.
Every note on the internet brings out some self-proclaimed handwriting experts and amateur sleuths, but others choose to believe in order to hold the sweet, pure moment to their hearts.
Do you believe?