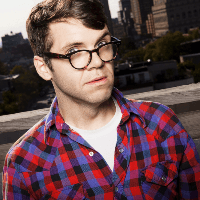 Filed by H. Alan Scott

|

Sep 08, 2016 @ 10:42am
High school senior portraits can be murder. The lighting, the forced poses, none of it seems to add up to a good picture. Which is why YouTuber James Charles took matters into his own hands when it came time for his big moment.
It should be noted that Charles is a 17-year-old makeup artist wiz. But even so, sometimes the lighting for those senior portraits is god-awful, as was the case for Charles' first round of photos. He told Mashable...