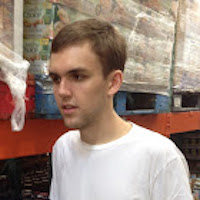 Filed by Bijan Samareh

|

Aug 14, 2015 @ 1:50pm
Jacob Lewis got into Cambridge after two impossible years of hard work.
Jacob Lewis dropped out of school at 17 because he was sick of dealing with bullies and wanted to start making money. He landed a job in finance and got his own place, but after working for a few years, "felt he had missed out" when he saw his friends graduate. Lewis decided to go back to school, where an administrator told Lewis that he had a shot at getting into Cambridge. Lewis got an interview, and the school agreed to admit him — if he received top grades in four areas of the A-levels, the UK entrance exams.