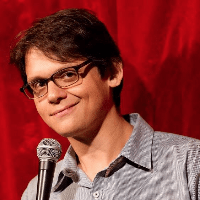 Filed by Matt Nedostup

|

Apr 14, 2017 @ 11:30am
Twitter user @melliinaa_, a high school student in Illinois, has captured one of the most poignantly beautiful and yet hilarious moments that Twitter has ever seen. Of course, it doesn't hurt that she added the best possible soundtrack.
With more than 81,000 retweets, it's safe to say this thing is a hit. The response is overwhelming.
It even got a like from 30-year-old teen idol Drake.
Every time a new detail came out, people were more impressed by this young man.
@melliinaa_ last year on the first day of school this kid sat by me and just asked me what my dream the night before was about

— aly 🌹 (@aly_pusateri) April 11, 2017
Others wondered what was going on in his life to make him act this way. Was he in crisis?
@melliinaa_ I asked him why he was standing there and he said he was testing his waterproof headphones😂😂

— Xx . (@_18JasonM) April 11, 2017
Oh. Well, he's still a badass.