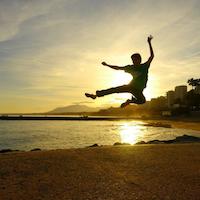 Filed by Mitchell Friedman

|

Jul 20, 2016 @ 8:02am
In one of the best crowd-sourced nostalgia trips of all time, redditors of all ages shared the items, actions, and even words their schools had to ban. One thing quickly became clear: Pokémon has been screwing everything up for 20 years. You might think Pokémon Go is a big deal in 2016, but in 1999, Pokémon cards were every middle schooler's most consuming anxiety. At least kids these days don't get tricked into trading their cell phones.