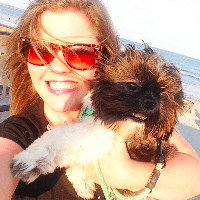 Filed by Missy Baker

|

Oct 12, 2015 @ 12:50pm
It's not every day we feel sorry for teenagers, but the poor bastards in Scotland who took the recent higher Maths paper had questions so difficult the passing grade was lowered to just 34%.
How about you? Are you smart enough to solve the following question about an alligator and its prey? Or did you stop reading as soon as you found out this article was about Math and not Taylor Swift's sex life?