If these clever cheating cheaters put forth the effort they spend on crafting sneaky cheat sheets on studying the material, there's no doubt that they'd be able to take over the world.
1. The Nail File
Evil genius Andrw snuck in physics formulas on the back on his manicure
2. The 3x5 Loophole
Reb Beatty, an Assistant Professor of Business Administration at Anne Arundel Community College, lets her students bring a 3x5 notecard to class...but she didn't specify a unit of measurement.
A clever student exploited the loophole, bringing in a big ass card of 3x5 FEET, and should absolutely apply to law school.
3. The Case of the Disappearing Question
It's worth a shot. According to Reddit, this trickster named Jackie attempted to erase any evidence that there even was a question. Next time, try that tape-style White Out instead of the liquid kind for a smoother finish.
4. The Torn ACL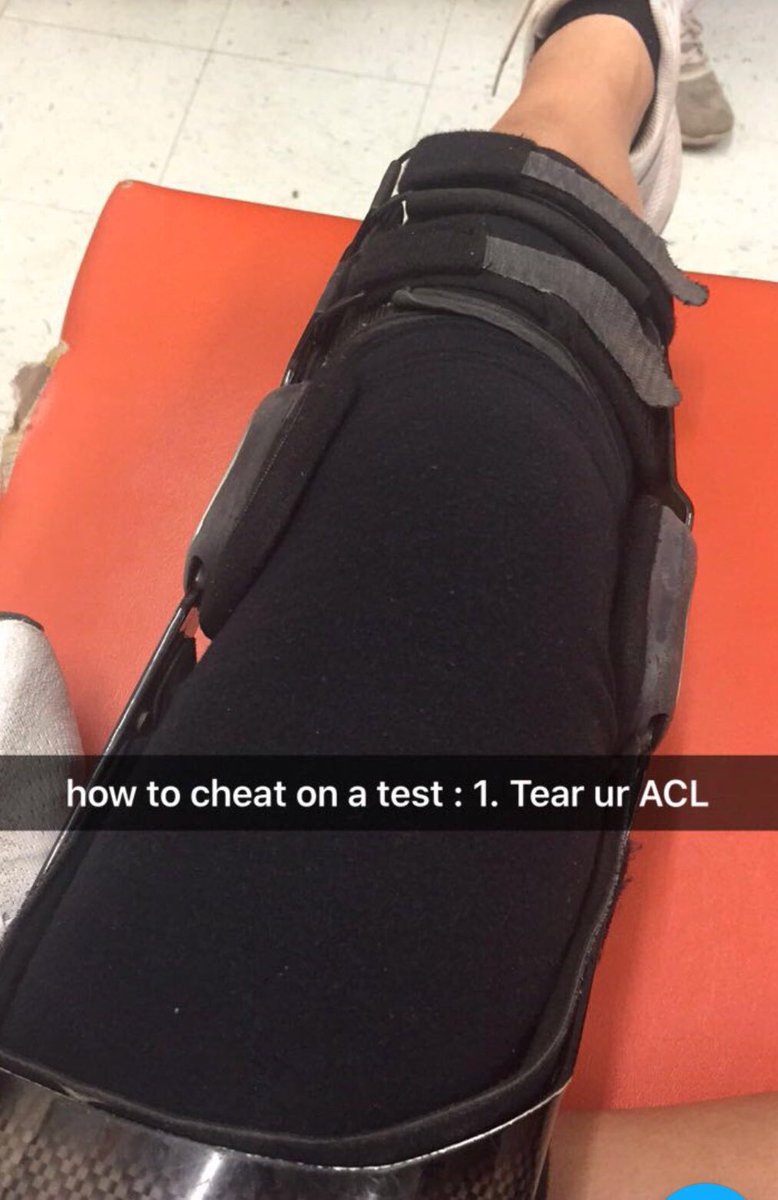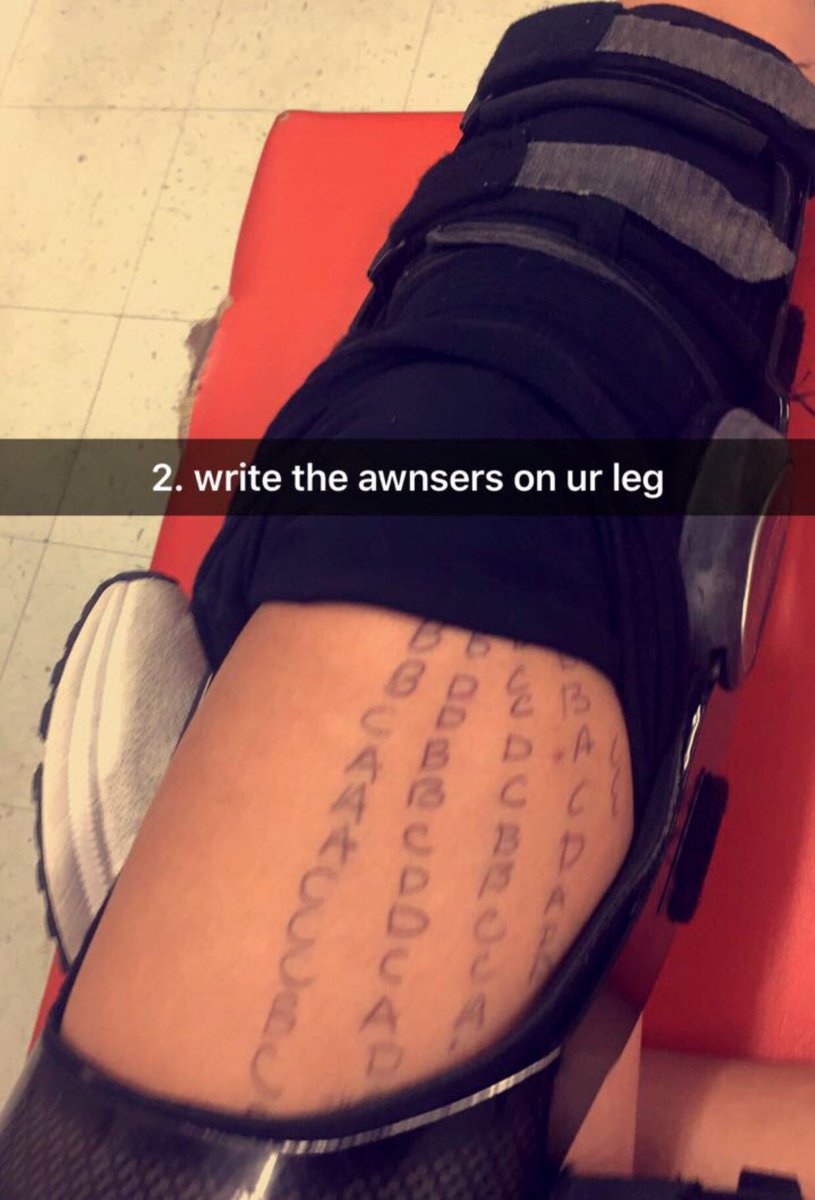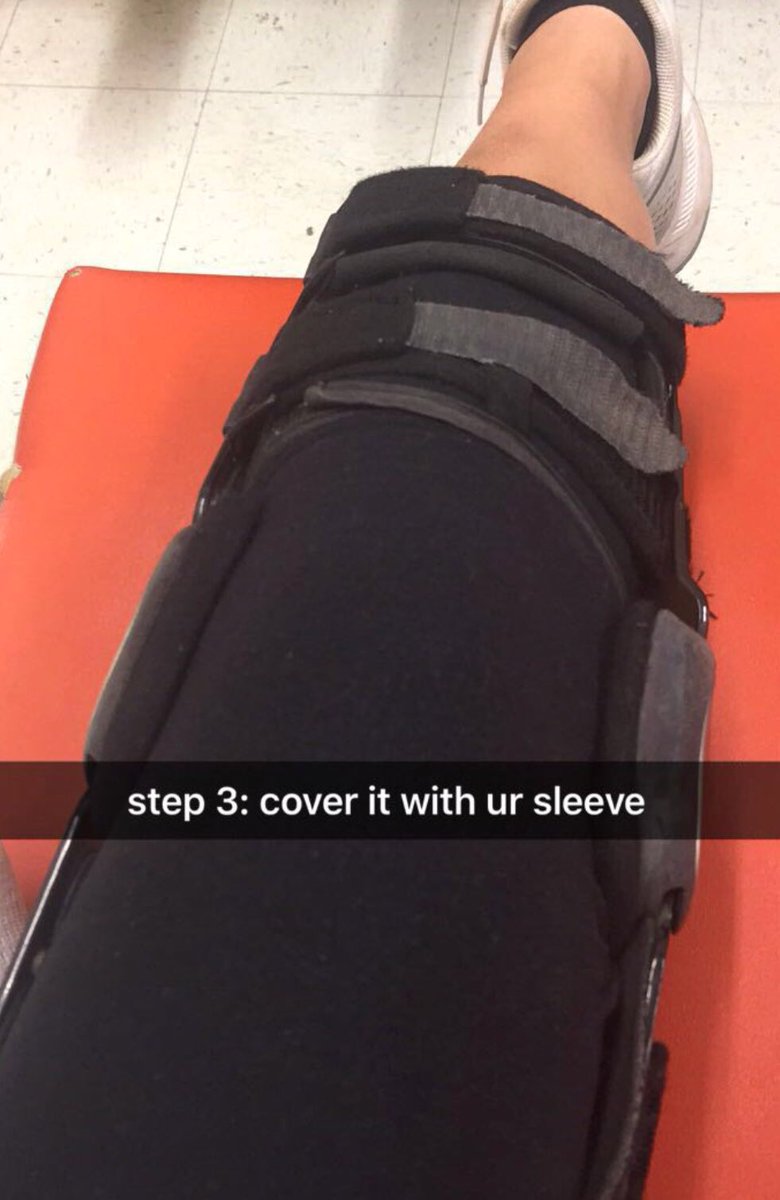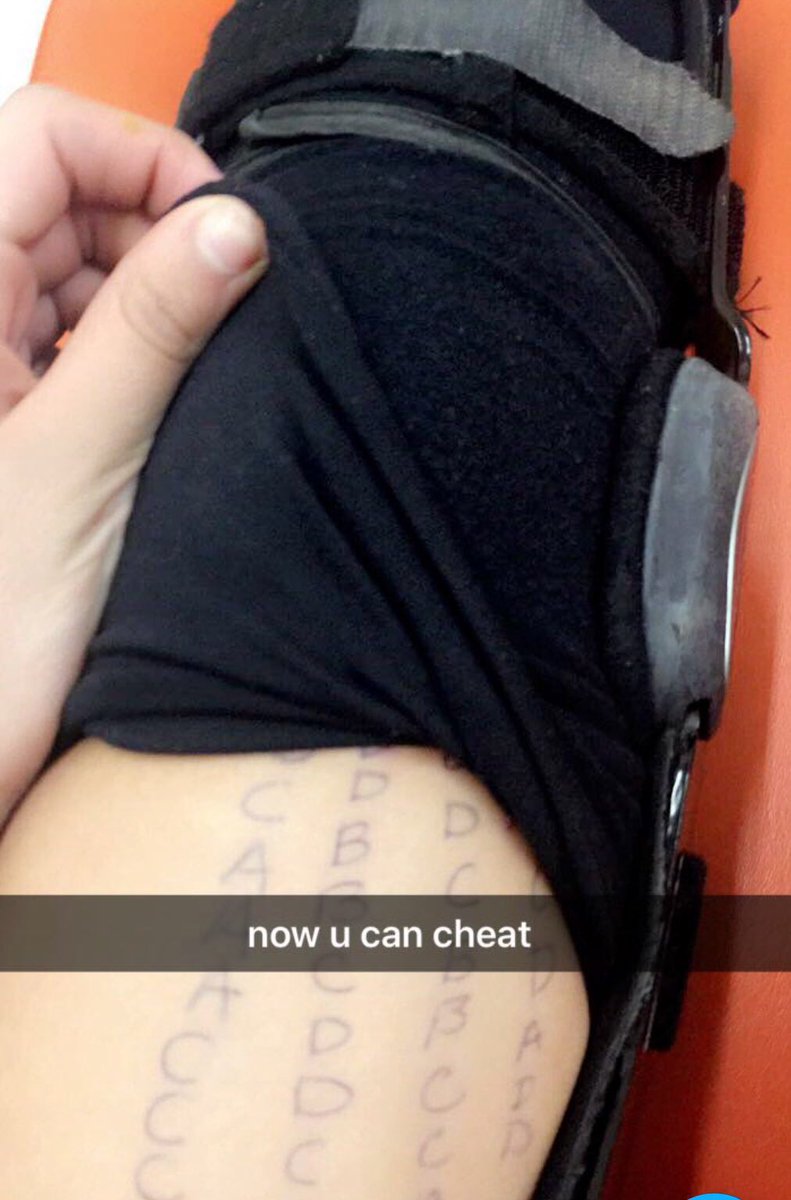 Definitely worth the price of surgery.
4. The Pen
They don't suspect a thing.
5. The Apple Watch
Time to cheat.
6. The Water Bottle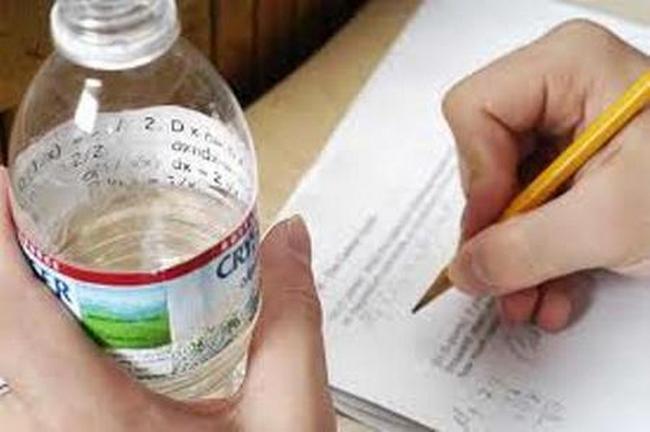 Neither environmental nor intellectual.
7. The Band-Aid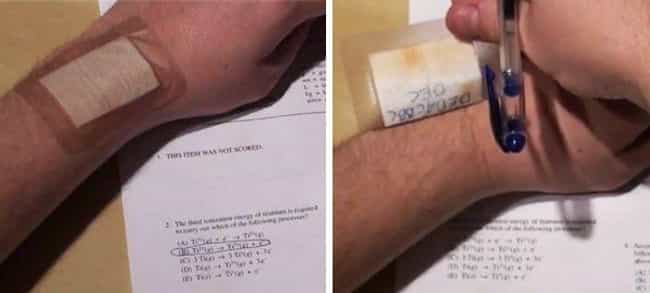 Work the wound.
8. The Shoe Tongue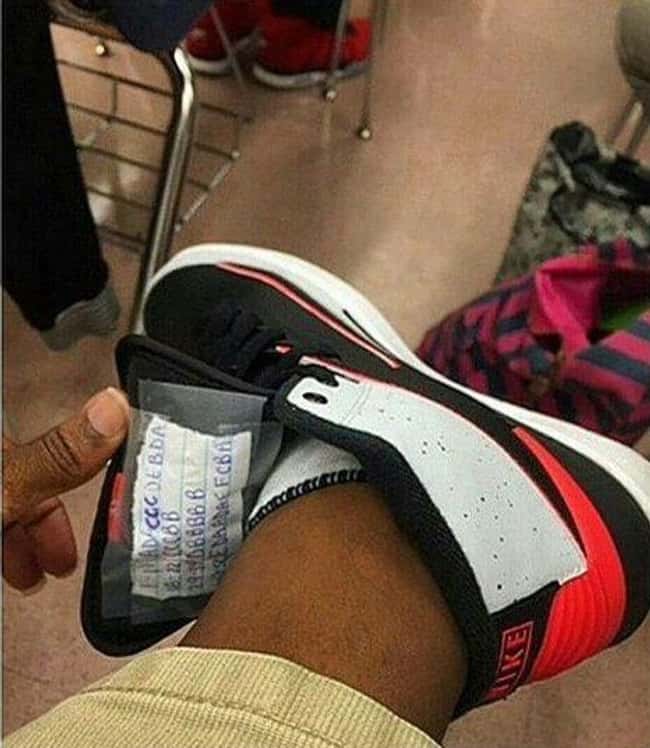 If the shoe fits....
9. The iPhone Case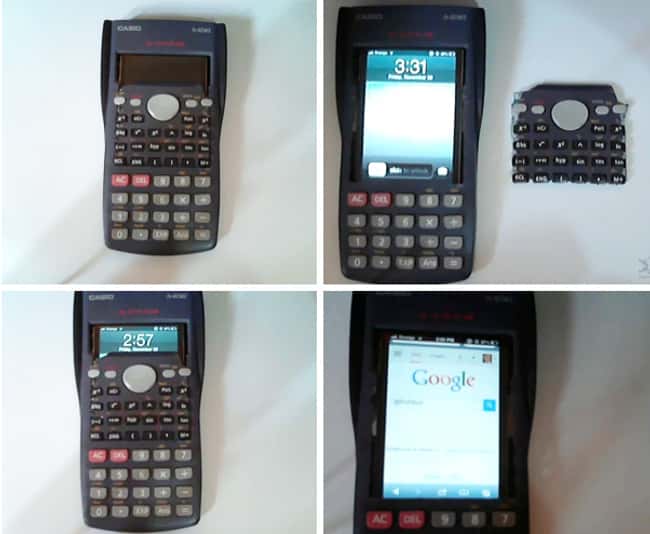 Google "How to be subtle."
10. The 3D Notecard
They're playing three dimensional chess.
11. The Nutritional Facts
My favorite flavor.
12. The Ringlets
The ultimate way to work that hairstyle.
13. The Decoy Arm
High five!
14. The Rubber Sole​​​​​​
Let the shoe company do the work for you.
15. The Phone Case 2
"Subtle."