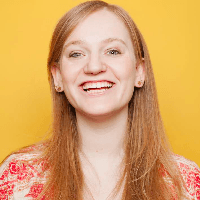 Filed by Orli Matlow

|

Apr 24, 2017 @ 4:43pm
Four Kansas teens flew high on prom night after a special Doritos-themed promposal caught the chip company's eye.
Shaedon Wedel asked his best friend's little sister, Carlie Wittman, who has Down Syndrome, to the prom with a bouquet of flowers, a bag of Doritos and special T-shirt.
"I know I'm NACHO typical Dorito but...I'm going to be CHEESY and ask: Will you go to prom with me?" Shaedon's shirt read.
Carlie's ecstatic reaction melted the internet's cold, sad heart, and caught the eyes of the big cheeses at Doritos.
I have a Prom date with one of the sweetest gals out there!

Posted by Shaedon Wedel on Friday, March 17, 2017
Doritos wanted to make sure that Carlie's night was even cooler than Cool Ranch, and sent them to prom in style, in helicopters.
FOX4 Kansas City reports that a family in Wisconsin raised the money for Carlie to buy her dress, and complete with a tiara and a magic wand, she got to live her dream of being Cinderella for an evening.
Their prom night made the local news, and Carlie was flying high, literally and figuratively.
As far as winning Best Entrance goes, these guys have it in the bag.
Thanks, Doritos!