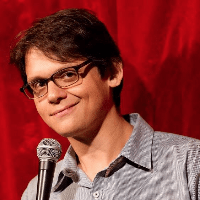 Filed by Matt Nedostup

|

Apr 28, 2017 @ 1:04pm
Maria, a high schooler from Colorado, suffered the ultimate insult recently when her two-timing boyfriend dumped her a week before prom just so he could go to a different prom with a different girl.
Even more galling, he asked for her to repay him the $95 he had chipped in for the party bus, so he could spend it on his new date. Choosing to take the high road, Maria agreed to pay him back—in her own way.
My ex of 11 months dumped me a week before prom and he asked for his money back to go to another prom #pennyasfuck#boyfriendoftheyear pic.twitter.com/entOpgVezE

— mmmmmmaria (@panchal_maria) April 27, 2017
She included the text that told her of her ex's betrayal. (He apparently never mentioned the other woman.)
As you can see in this text from her ex, he was really pushing her about this money.
She devised a plan to give him what he wanted in the most unsatisfying way possible.
She left the $95 on his doorstep… in pennies.
Here's a closer look at her helpful note.
Maria's tweet went viral—it seems like everyone who's ever been jilted by an ex has retweeted it. Message of support came flooding in.
@panchal_maria Savage Maria, that's what I like to see😘❤️☺️ text me if you ever need anything

— Cassidy Karim (@CassidyKarim1) April 27, 2017
As for Maria, she knew just who to turn to to get her content seen.
We love this young woman. Not only is she savage, she knows the hustle.