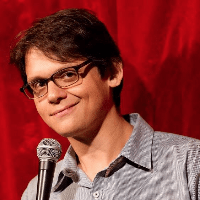 Filed by Matt Nedostup

|

Mar 01, 2017 @ 10:39am
A 12-year-old girl from Manchester, UK, has become the internet's newest hero with her calm, collected, and totally devastating response to a barrage of racist texts from her classmate's father. Millie-Grace Turner received 17 texts in one day from Dean Sheridan, the father of a girl in her class, in reaction to a feud between the two girls. They were then posted on Facebook by Millie-Grace's mother, Gill Turner, where they have attracted a lot of attention.
Warning: racist language below.
After that, Millie-Grace informed the 36-year-old Sheridan that she had taken screenshots to send to the police. He responded:
Very good now like ive been sayin contact my daughter again and ill be payin you and your parents a visit,oky doky,and if you show your parents these texes please please give them my number id love to speek to them and inform them what there daughter gets upto,TTFN
Note: "TTFN" stands for "ta ta for now"—basically the UK equivalent of "kthxbai."
Millie-Grace wrote back:
You are REALLY bad at spelling, grammar and punctuation.
Gill explained to The Mirror,
It's important to know that because Millie-Grace is on the autistic spectrum, she often corrects people's grammar. She isn't being rude.
But commenters didn't think she was being rude. They were 100% behind her clapping back at that racist. One wrote, "What's he doing texting a 12 year old anyway????? This is vile!!!!! Xxx," to which Gill responded:
Needless to say I am furious! Millie got 16 texts from him in one day..,! It is hard to stand back but I have to let the police deal with this... even though I have his full name and address now!!!
Contacted by The Mirror, Sheridan did not deny sending the texts, but explained that he was responding to a campaign of harassment by Millie-Grace and her friends against his daughter.
My little girl is off school at the moment. She's been off for five weeks with a fractured leg and all she's been getting is harassed by her and her cronies. What would you do to protect your daughter? We've just had the results back [from an MRI scan] on Friday and we were concerned that she had bone cancer. She has fractured her leg for no reason whatsoever. You can imagine the stuff we have been going through and then she's been getting little sh*ts phoning her, hassling her down the phone, calling her names on withheld numbers and it's all down to this little girl called Millie. She is getting lads to call her and everything, so when lads get involved, dad gets involved. … Yes, I've made some racial remarks regarding it, but I'm not going to take any of this regarding my daughter anymore.
The Greater Manchester Police are investigating Sheridan's racial remarks. Meanwhile, the debate over this incident is clearly far from over.