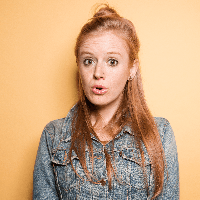 Filed by may wilkerson

|

Apr 04, 2017 @ 2:20pm
As if kids who don't have money for lunch don't have enough to deal with, this school in Arizona is "branding" students' arms with a stamp that says "LUNCH MONEY" if they show up to school without it. Seriously, WTF??????
When Arizona mom Tara Chavez's son came home from school with a stamp on his wrist, her horrified friend shared the story and a photo on Twitter, where it went viral:
He wrote:
My friend's son came home from school Thursday with a stamp on his arm that said "LUNCH MONEY" because his account was low. And this is apparently the way at least one school in Arizona is notifying parents of dwindling lunch funds. Looks like shaming to me. Like, y'all couldn't send a note? Y'all couldn't think for two seconds about the numerous references of branding someone as a stigma?
He also pointed out that the stamp itself is awful because "it's not like a fun, colorful stamp an elementary school kid would enjoy having," it's just plain "black text." He added: "If a kid's parents don't have any money to deposit to the child's account...do they just keep stamping the child everyday? Seriously."
Twitter seems to agree that this is an unacceptable way to treat kids.
Unfortunately, this is nothing new. Last summer an elementary school in Alabama made the news when it stamped "I need lunch money!" on a third grader's arm. But just because it's been happening for a while doesn't make it okay.
And as this woman pointed out, there is a WAY better way to do this that doesn't shame the kids:
Chavez explained what happened in an interview with Buzzfeed:
"My kid's really weird about stuff like that, so I asked if he was given a choice by the lunch lady and he said, 'No, she just grabbed my wrist and put the stamp on.'," she said. "I was surprised. Normally I get a slip in his folder when he needs more money."
She added that the worst part, for her, was how upset her son was. "He was screaming and crying the entire time," she said. "He was humiliated, didn't even want me to take a picture of it."
Hey, here's a radical idea: what if the government made sure all kids had school lunches so no kid has to go without food OR get their arm stamped like cattle? This is simply not okay.