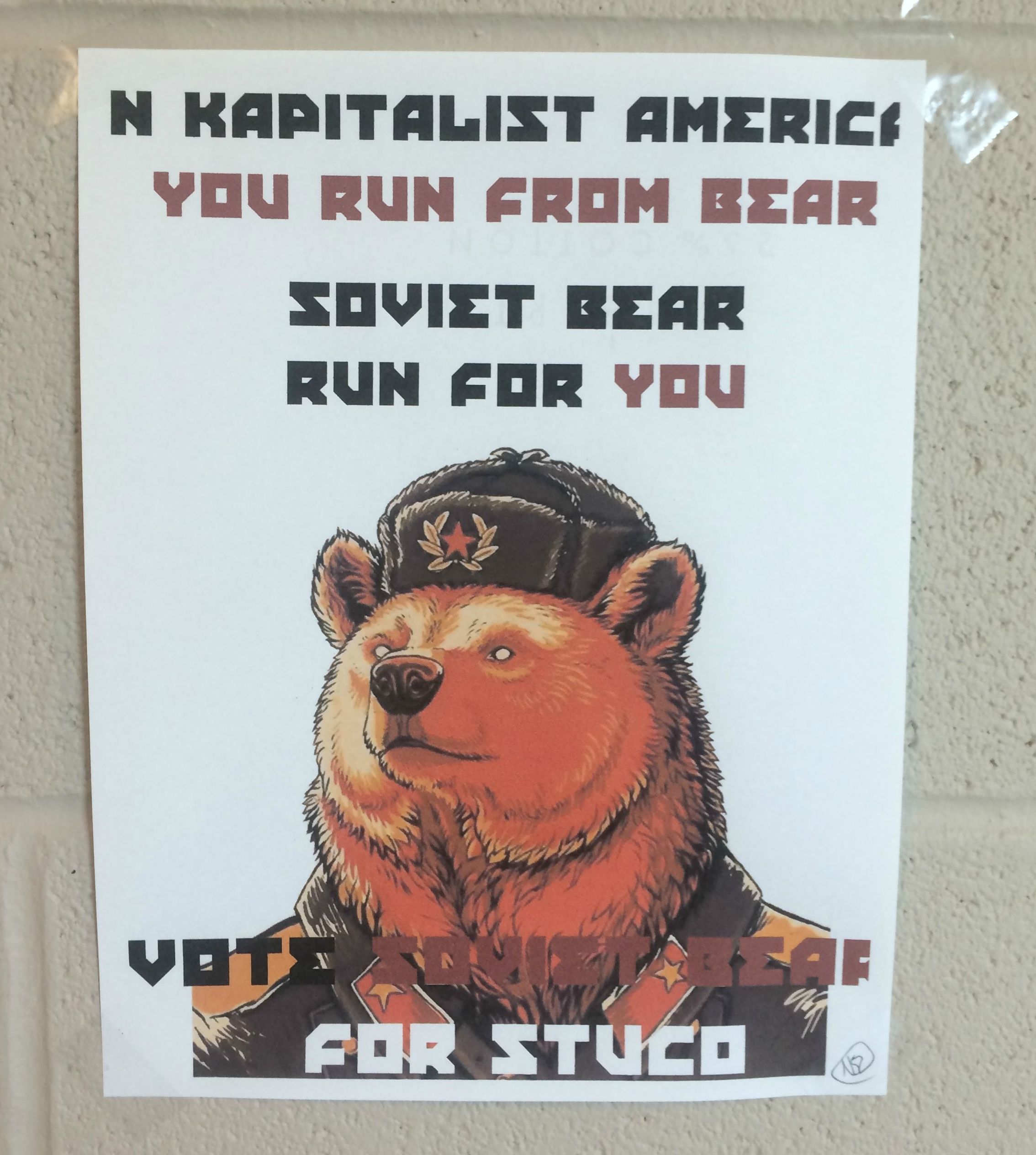 "In Amerika, you don't need run faster than bear, only than other guy. In Soviet Russia,
bear and guys run at same pace for glory." (via redditor UKZephyr)
Somewhere out there in an American high school, student council elections are going on. For the people running, this is one of the most memorable and high-pressure events of their lives. For most students, it's hard to remember who, exactly, is running. Not at the school attended by redditor UKZephyr, however. Not this year. Someone is running Soviet Bear (a lesser-known meme) against the capitalist stooges Emily, Kelsea, Lara, and Kelista, and they actually put a lot of time and effort into their campaign.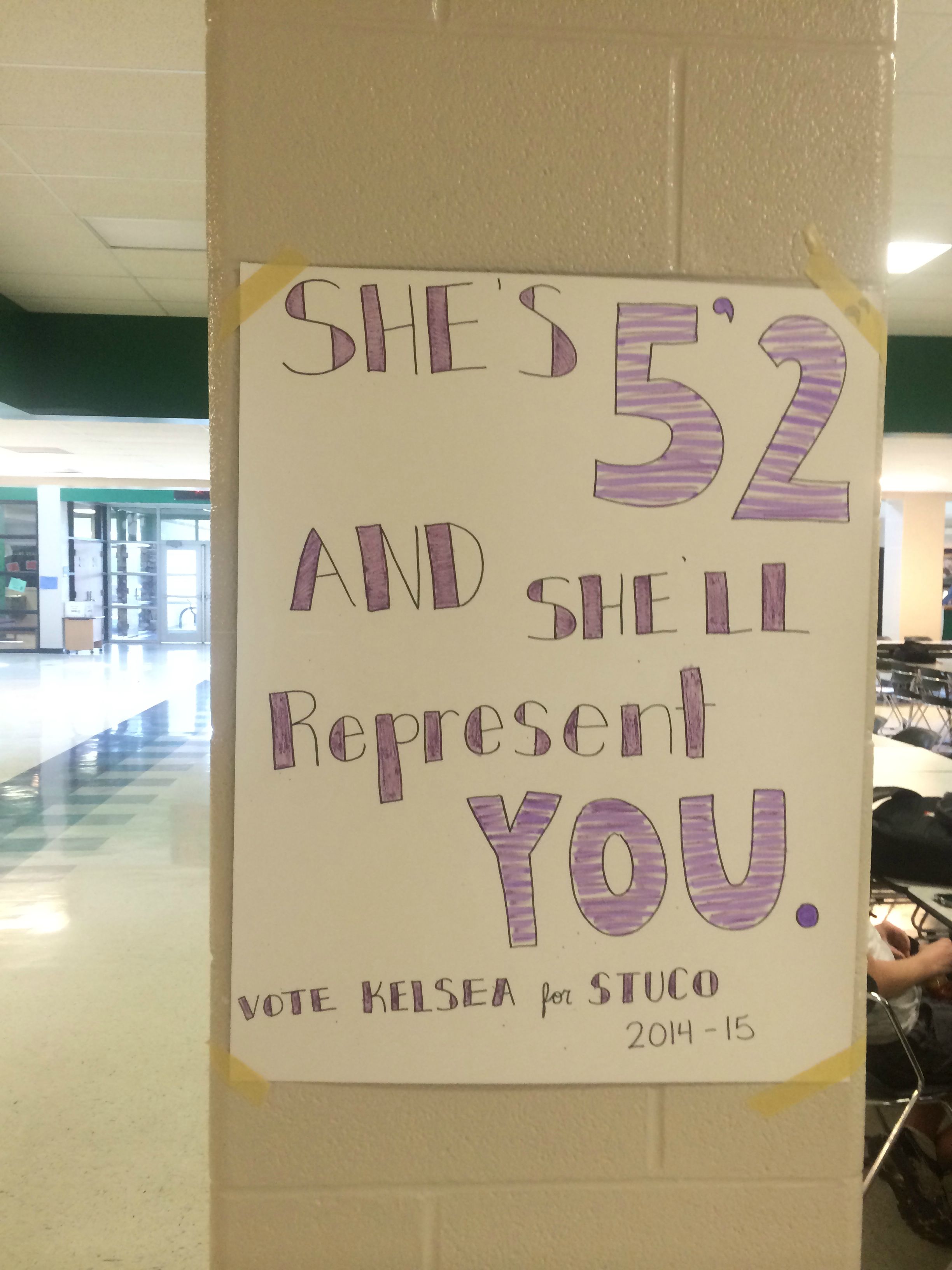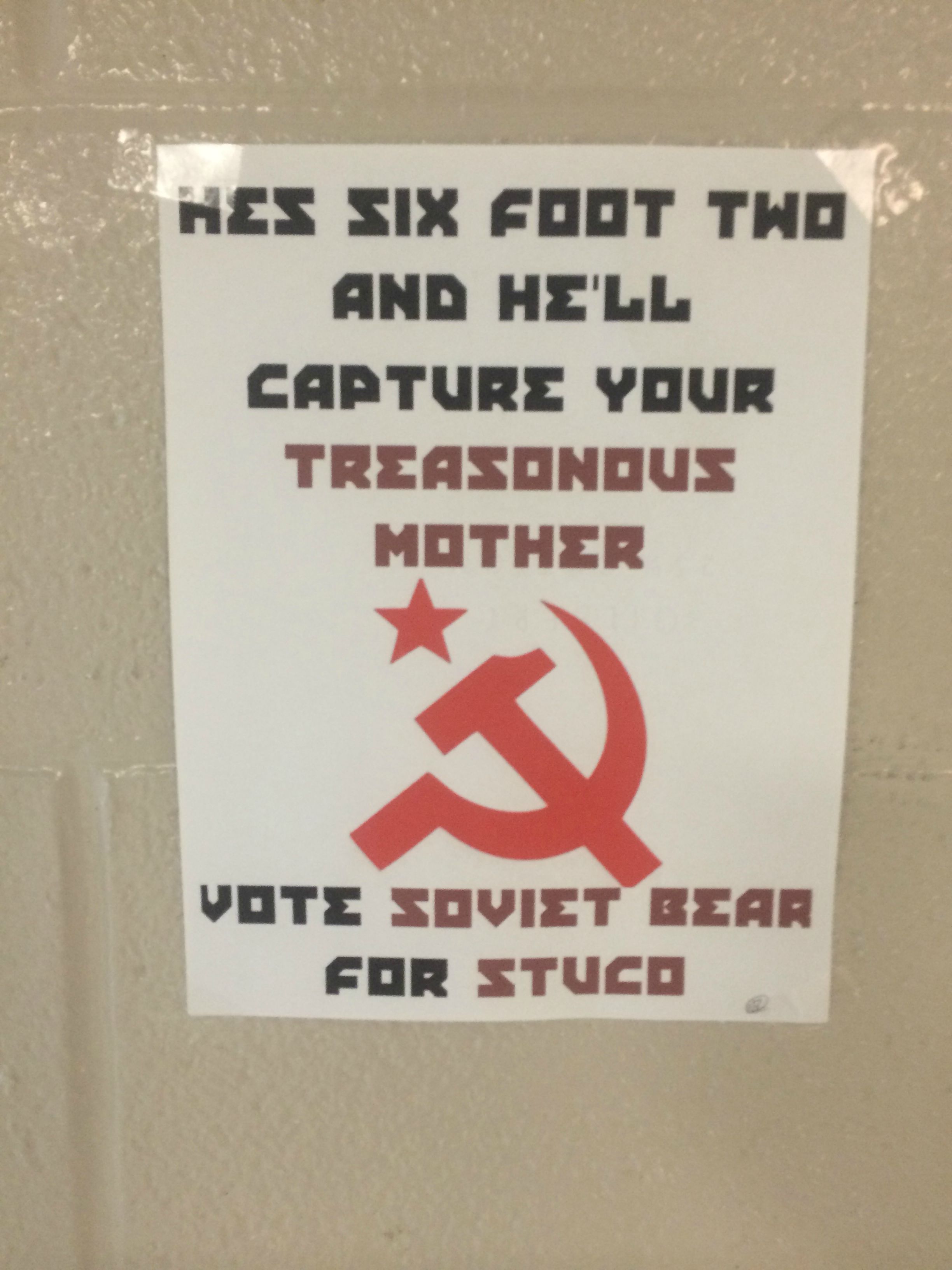 Well, that treasonous mother does keep interrupting class a lot. (via)
Scroll through the full album of images here:

My predictions for Monday Morning Assembly: "We're having a runoff because you all voted
for Soviet Bear. I hope you're happy."
UPDATE: Soviet Bear has unleashed a new round of propaganda posters:

Are Koala bears kinda like a metaphor for Socialism?
The image was originally created by artist Amy Schumacher as a motivational poster for herself in 2012, and the slogans follow the basic setup-punchline format of the "Advice Animals" genre as well as the structure of your basic Yakov Smirnoff "in Soviet Russia, x verbs you!" joke. Nevertheless, the fact that the jokes are specific to the school's election (let's be honest, Emily and Kelsea needed to be taken down a peg) lifts this out of the usually-terrible category of people trying to translate memes into the real world and into the exalted ranks of memes from the real world that deserve to be put on the Internet.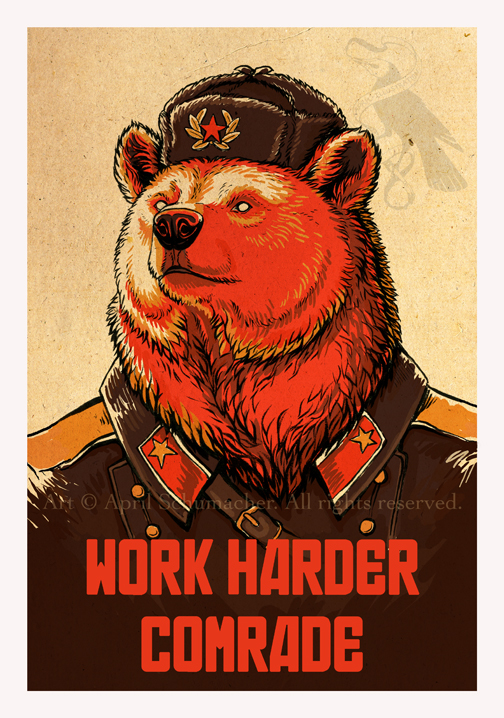 OK OK I'M TYPING, I'M TYPING. For Glory. (via DeviantArt)
(by Johnny McNulty)