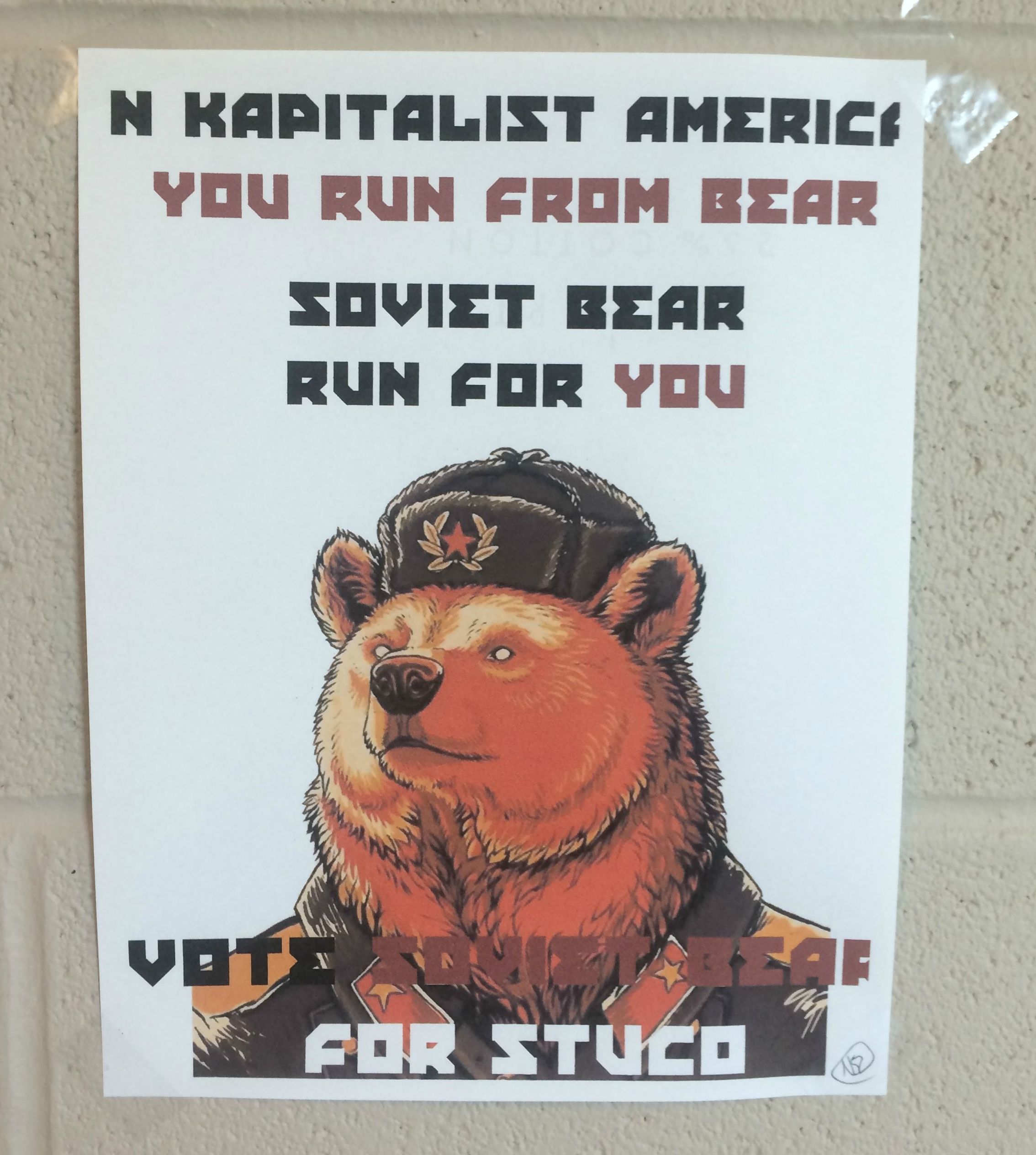 "In Amerika, you don't need run faster than bear, only than other guy. In Soviet Russia,
bear and guys run at same pace for glory." (via redditor UKZephyr)
Somewhere out there in an American high school, student council elections are going on. For the people running, this is one of the most memorable and high-pressure events of their lives. For most students, it's hard to remember who, exactly, is running. Not at the school attended by redditor UKZephyr, however. Not this year. Someone is running Soviet Bear (a lesser-known meme) against the capitalist stooges Emily, Kelsea, Lara, and Kelista, and they actually put a lot of time and effort into their campaign.