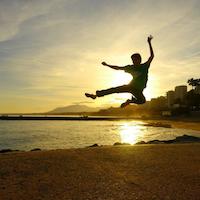 Filed by Mitchell Friedman

|

May 10, 2016 @ 5:11pm
When math teacher Tonya Andrews' cat of 16 years passed away, students Ashlei Mahan and Rachel Hanhart surprised her with flowers, cupcakes, balloons, and one gift that wouldn't wilt or get eaten (hopefully): two cuddly, tiny kittens.
Ms. Andrews is clearly moved by the students' kindness—and that's before she even sees the kittens. Then she throws the food and flowers into the metaphorical trash can where the rest of her students will now find their letters of recommendation.