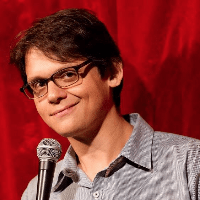 Filed by Matt Nedostup

|

Oct 12, 2016 @ 9:48am
Twitterer @danysaur_ has struck a chord online by sharing a list her English teacher posted in the classroom titled "10 Old-Fashioned Dating Habits We Should Make Cool Again." Hearkening back to an era of chivalry and respectful courtship, this list is making big waves with millennials, a generation exhausted by its own culture of casual hookups, Tinder, and friends with benefits.
The list reads:
10 Old-Fashioned Dating Habits We Should Make Cool Again
1.Coming to the door to pick someone up instead of texting them or honking the horn
2. Making an effort to dress nicely for a date
3. Bringing flowers or other tokens of respect and affection to the first date
4. Going dancing that shows respect for yourself and your date, not grinding on a grimy dance floor
5. Straightforwardly asking someone out and not calling it "hanging out"
6. Being clear about when you are going steady or are in a committed relationship
7. Making romantic gestures like writing poetry or songs
8. Turning off electronics to just be with the other person
9. Asking permission for things
10. NOT assuming that sex is to be had at any point in time
@danysaur_ asks, "Why haven't enough people applied this to their relationships?" It certainly seems like many people are wondering the same thing. Her tweet has been retweeted more than 3,000 times in less than a day. Could old-fashioned romance be making a comeback? We'd definitely swipe right on that.