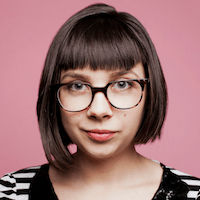 Filed by April Lavalle

|

Mar 30, 2017 @ 11:48am
Michigan teacher Joey Dombrowski pranked his fourth grade class by testing them on spelling words that he completely made up. Sure, it sounds cruel, but we dare you not to laugh.
Gave a fake spelling test to the kids today as an early April fools joke... Add me on my Facebook Page! https://www.facebook.com/mrdtimes3/?ref=aymt_homepage_panel

Posted by Joey Dee on Wednesday, March 29, 2017
Ohhhh, gürrr! We caught that Ru Paul's Drag Race reference in there.
After stumping his students with a bevy of made-up words to spell, Dombrowski finally said, 'The last word to spell is April Fools!' as his students groaned and shouted 'It's not even April!!"
I mean, they do have a point. I'm pretty sure that the whole point of playing an April Fool's Day joke is to do it on April Fool's Day. But still, these kids did not find the prank nearly as funny as everyone else did.
Wazamata? You kids never hear the words 'chchch' or 'Speekuzslmn' before?