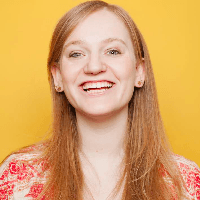 Filed by Orli Matlow

|

Oct 06, 2016 @ 11:21am
Jimmy Kimmel had teachers send in confessionals about what really sucks about teaching, other than being extremely underpaid and undervalued despite being the backbone of society. Like Whitney Houston, Kimmel believes that children are our future: teach them well and let them lead the way, but firstly, don't laugh at their farts.
Many teachers had to confess in disguise, so prepare to hear from teddy bears and Ninja Turtles who deserve unlimited coffee.