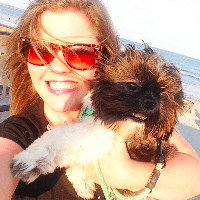 Filed by Missy Baker

|

Sep 28, 2016 @ 5:15pm
A female teacher boning her underage students is not only gross and wrong, it's illegal. These stories continue to pop over over the years and people continue to be fascinated by them, especially if the teacher is attractive. There's always that guy in the Facebook comments that's like, "Why couldn't I have had a teacher like that?" Get a life, Rob, and be glad you weren't molested.
Here are five teachers who went to jail for sleeping with their students.