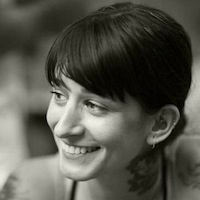 Filed by Jessie Dean Altman

|

Jun 16, 2016 @ 4:10pm
Well, if this don't beat all. On October 13, 2015, a 14-year-old girl in Lansing, MI was sexually assaulted at school by a boy her same age, and then suspended for 10 days for "lewd and lascivious behavior." She was suspended. The girl. Yep.
The girl, identified only as Jane Doe, filed a complaint with the police saying she was "violently and forcibly assaulted" in a stairwell of Eastern High School. The attack was caught on a security camera. She didn't even report the assault to school authorities at first, though, because she thought she'd get in trouble. But the following day, the boy did report the incident, adding that the girl's boyfriend was threatening him.