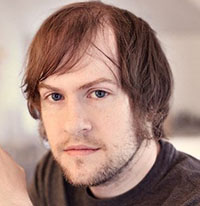 Filed by Brian Boone

|

May 15, 2015 @ 4:40pm
Kennesaw State exercise science major Kevin Bruce has been trying for a year to get an academic advisor help him plan his course load. It got him a whole lot of nothing, and then a whole lot of hostility.

Kennesaw State's mascot is Scrappy the Owl. That seems relevant. (Via Gawker)

Figuring out what classes you need to take to graduate in a timely way is a tough field to navigate. Rarely are advisors much of a help, as they've got hundreds of students to manage, and they're always trying to "publish or perish" or whatever. It's especially tough at really big colleges. Kennesaw State University in Georgia has more than 30,000 students, and Kevin Bruce has been trying to get some of that basic assistance from his advisor, Abby Dawson, for more than a year.
Good news! He finally got some face time with Dawson. It didn't go so well. That's when Bruce started filming with a smartphone camera, which jerks always seem to forget exist when they start acting like jerks.