Graduation is a time of transitions: from harmless binge drinker to serious problem drinker, from student loan recipient to student loan payer, and from being an unproductive, irresponsible student to being an unproductive, irresponsible, unemployed adult. To mark the occasion, we've selected 21 of the worst possible things you could say say to a new graduate. You should by all means send them to a new graduate. You should also share on Facebook and Twitter. Hey, you could even make your own and add to our collection.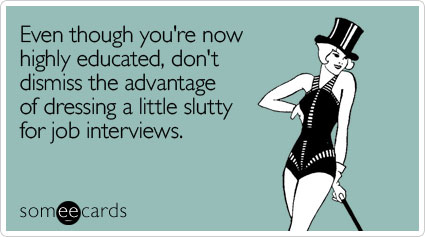 It's not like you've developed an ample heaving résumé.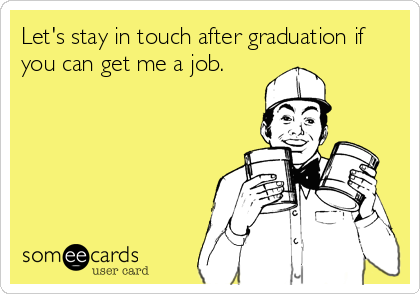 Great way to let someone know you also failed to learn how to properly network.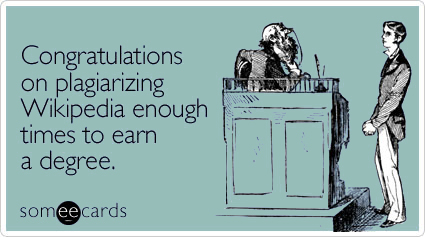 In our day we had to plagiarize good old-fashioned books.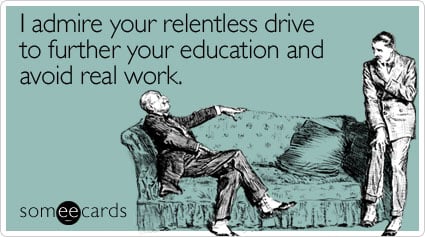 Going to graduate school is slightly better than going on unemployment.  

How many lap dances until your student loans are paid off?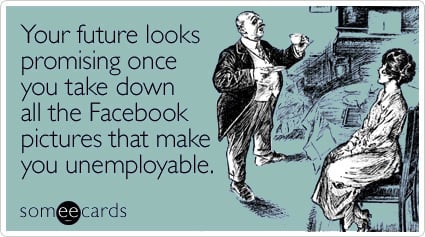 For someone whose college career stands in the way of any other career.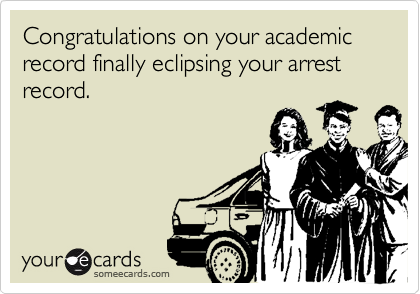 For anyone whose extracurricular activities include drunk and disorderly conduct.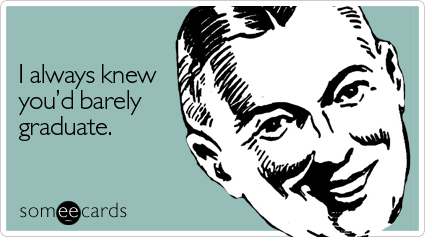 Let someone know you sort of believed in them a little.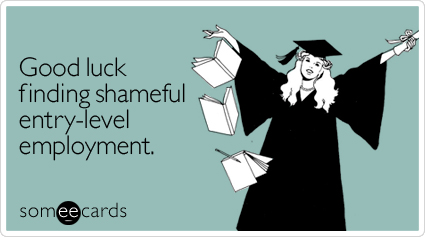 Getting your foot in the door is the first step toward becoming a doormat.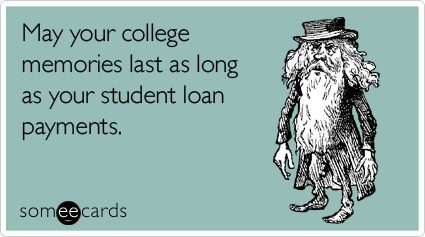 You'll always have that monthly reminder of the time you wasted in college.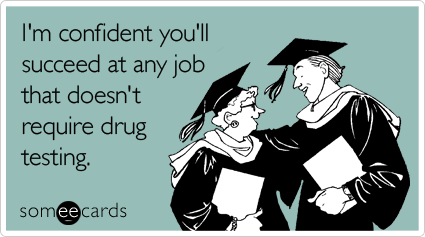 For someone who would never make it as a forklift operator.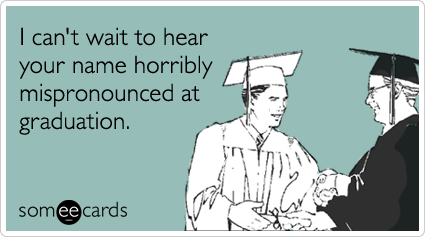 Here's hoping your middle name is incredibly embarrassing too.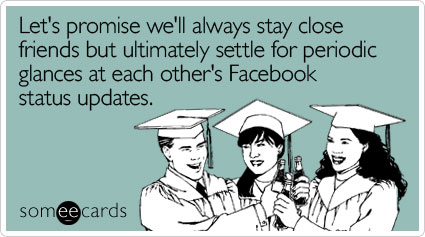 Reading an entire status update is as close as we get to being anyone's friend.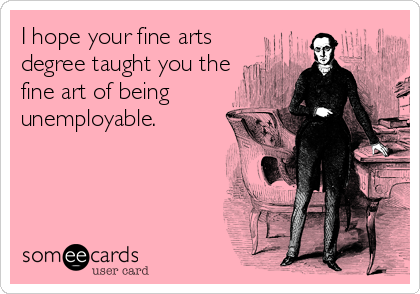 We've gotten it down to more of a science.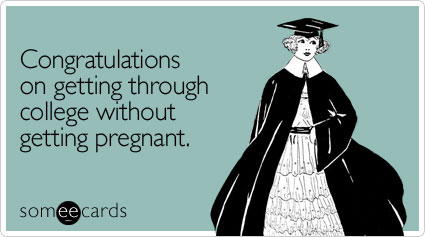 For anyone who's taken more pregnancy tests than final exams.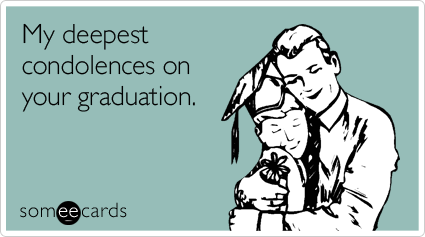 Sorry you have to join the rest of us in the heartbreakingly dismal real world.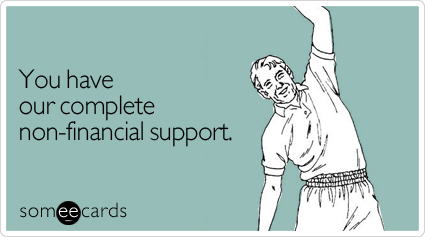 Always good to send an uplifting note encouraging someone to get a job already.