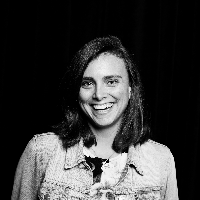 Filed by Catherine LeClair

|

Dec 17, 2016 @ 3:41pm
Ghost sharks, also called chimaeras, are rarely seen by humans. In fact, they've never been seen alive before, until now. According to National Geographic, researchers at the Monterey Bay Aquarium Research Institute have taken the first-ever footage of a live ghost shark in action.
Ghost sharks live so deep in the ocean that we don't know much about them, and typically when they're discovered by researchers they're dead. But they've been swimming around the bottom of the ocean since before the dinosaurs even arrived. They're relatives of sharks and rays that split off from that group about 300 million years ago. (This story is a great reminder of the tiny amount of time humans have roamed this earth, and a great way to have an existential crisis if you're in the mood.)
The finding was actually a bit of dumb luck. "Normally, people probably wouldn't have been looking around in this area [for the ghost shark]," says Dave Ebert, program director for the Pacific Shark Research Center at Moss Landing Marine Laboratories. And in fact, the researchers who discovered the ghost shark were actually geologists and weren't looking for it at all. The footage came from an expedition conducted in 2009, when the institute sent a remotely operated vehicle to conduct dives off the coast of Hawaii and California. When they looked at the footage that was captured, they could tell that the little shark that kept bumping its nose against the camera resembled other species of ghost sharks, but they weren't sure what it was.
Based on research provided from chimaera experts, they think it's a pointy-nosed blue chimaera (Hydrolagus trolli), which are usually found off the coast of New Zealand and Australia. So, not only might this be the first live footage of a chimaera, it's also maybe the first time it's been seen in the Northern Hemisphere. Check out the video and see our prehistoric buddy in action for yourself for the very first time: