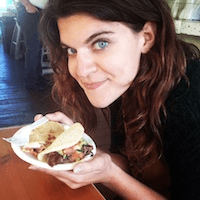 Filed by Kelsey Solywoda

|

Jul 11, 2016 @ 6:20pm
3D printers have been around for a while, but now they're stepping up their game. 3D printing company BeeHex, Inc. is teaming up with executive chef Pasquale Cozzolino to create 3D-printed pizza. That's right, folks. Eating your feelings has never been easier. Gone are the days when you had to call in an order for a sadness pizza and then wait half an hour for it to be delivered. Thanks to this important technological advancement, you'll be able to drown your sorrows in delicious pizza at the push of a button.
Mad about a fight you had with your boyfriend? Print a pizza.