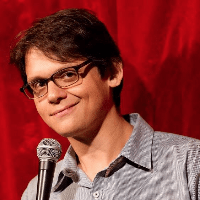 Filed by Matt Nedostup

|

Mar 01, 2017 @ 9:59am
On Tuesday afternoon, a massive outage hit Amazon Web Service's S3 data storage system, a cloud-computing service run by the tech giant Amazon. The details of the error are very technical, so here's a summary: the internet done exploded. A huge number of websites, which were revealed to be totally dependent on AWS for their data storage, either went totally offline or were hobbled until late at night. Among the popular sites that were affected were Slack, Trello, Quora, Medium, and Gizmodo Media Group.
Meanwhile, techies who normally stay relegated to their own nerdy corner of the internet suddenly had the attention of the entire media. They took advantage by posting hilariously bitter and specific tweets needling the Amazon overlords. Here are the best ones we could find.
ATTENTION EMPLOYEES
we hope you're enjoying your Amazon S3
thanks for kicking the cord out, Ted

— woot.com (@woot) February 28, 2017
Amazon S3 has never suffered an outage. Period!

— Sean Spicer (@TrumpPressRoom) February 28, 2017
When Amazon S3 falls over you remember maybe running all of the internet at one company might be a bad idea 💇

— Owen ⚡️ (@ow) February 28, 2017