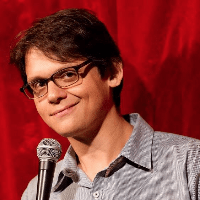 Filed by Matt Nedostup

|

Nov 07, 2016 @ 4:45pm
A viral tweet from inventor/mad scientist Brian Kane is blowing up online because it asks the question: has technology gone too far? Then it answers it: yes. Kane hooked up a talking Big Mouth Billy Bass prop to an Amazon Echo (an AI digital assistant that you can talk to). If you have a fear of helpful intelligent fish robots, you might not want to watch.
Kane's tweet has been retweeted and liked more than 3,000 times. It was also reuploaded to YouTube, where it's been viewed more than 2,600,000 times. Everyone seems to agree: this fish really is 'the future.'
God help us all.