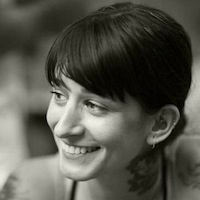 Filed by Jessie Dean Altman

|

Jun 02, 2016 @ 12:03pm
On May 31, an account called MagicofRahat posted a video to YouTube of (what looks like) a completely driverless Tesla. The clip has already been watched more than half a million times, because when you pull a prank this good, folks are interested. And as it turns out, other drivers are pretty freaked out by an unmanned car on the interstate. People have never been more excited to take pictures of…nothing.
Rahat, the self-proclaimed Magical Prankster, also put together a "Behind the Scenes" video of the making of the driverless seat (taylor-made by his mom), for anyone interested in how exactly he managed this feat. Rahat posted this video on a different account, just called RahatsIphone, presumably because it involves zero magic.