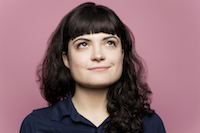 Filed by Jaime Lutz

|

Feb 09, 2016 @ 9:26am
Facebook notifications are probably driving you crazy but that's not the only reason to delete the app from your phone: using Facebook's mobile website instead of its app saves 15 percent of your phone's battery life when using an iPhone, and up to 20 percent on an Android, the Guardian found.
The Guardian writer who performed the experiment kept the Facebook messenger app and continued to use Facebook just as much, but through Safari, not the app. He also recruited other people to do the same. All reported that their phones had an extra 15 percent battery life by 10:30 pm each night.