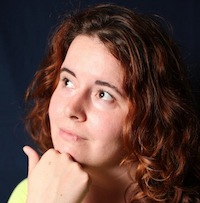 Filed by Aimee Lutkin

|

Oct 15, 2015 @ 4:27pm
Society is slowly losing its ability to communicate. Soon, we'll just be boneless lumps with huge, muscular texting thumbs, it's great that we're getting more options for sexual pictograms than that boring penis eggplant. We got our first shipment of sex-positive emojis with Flirtmojis (flirt + emojis... get it?), but one thing was missing. Can you spot it?
What an exciting array! But what's missing was, you guessed it, femalle genitals! Until now, this was the best way to express "vagina" through emoji: