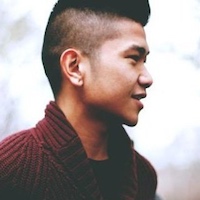 Filed by Keith Estiler

|

Mar 11, 2016 @ 3:45pm
Not only can technology maybe help infertile couples make babies with artificial sperm, but it can also let fertile ex-couples know if one of them has a baby on the way. It wasn't his intent, but one British man was shocked to find out that his ex-girlfriend was pregnant through a section in the Google Play store. The section "shows you what your friends are recommending, based on what they may have reviewed or +1'd," Mashable reported.
An Android user named Ben (last name not provided) told BBC Radio 4's consumer affairs show: "I was downloading an app to my Android phone… and it basically showed me that my ex-girlfriend had rated a pregnancy app." Ben added: "I don't think she would have wanted anyone to have found out through that route. I think she would have preferred to have said it via an email of face to face," he said.