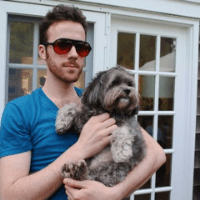 Filed by Miles Klee

|

Mar 05, 2017 @ 4:04pm
As the world of tech is more and more populated by disembodied artificial intelligence like Apple's Siri and Amazon's Alexa, a perennial source of amusement—and disturbance—lies in asking these voices some weird questions.
And it appears that Google Home has an interesting take on what former president Barack Obama is getting up to in his leisure time. When you ask the device whether Obama is planning a coup, you get a wacky conspiracy theory:
As some have pointed out, this is indicative of a larger problem with Google, which tends to privilege factually inaccurate garbage in its top search results.
This just gives you the top hit on Google. If you ask it who invented email it gives you that guy who didn't invent email. https://t.co/dnEvDxi1FC

— Matt Novak (@paleofuture) March 5, 2017
Fun! Oh, and for the record, Alexa has no idea what you're talking about.
Which really just makes us wonder if she's in on it—and playing dumb.