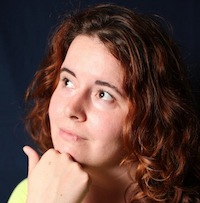 Filed by Aimee Lutkin

|

Sep 03, 2015 @ 12:10pm
It's hard to tell if this is for real, but it's awesome either way.
What's really striking about this story is how hopeful that kid must've been. He's buying a used Buick at some random car dealership and thinks, "Sweet! This baby comes with an iPhone dock so I can jam out with my favorite tunes!" Then he shoves it into the cassette players and...waits. Takes it out, shoves it in. Takes it out and notices a scratch. Probably still shoves it in four more times. Finally, he realizes: the damn thing's broken!