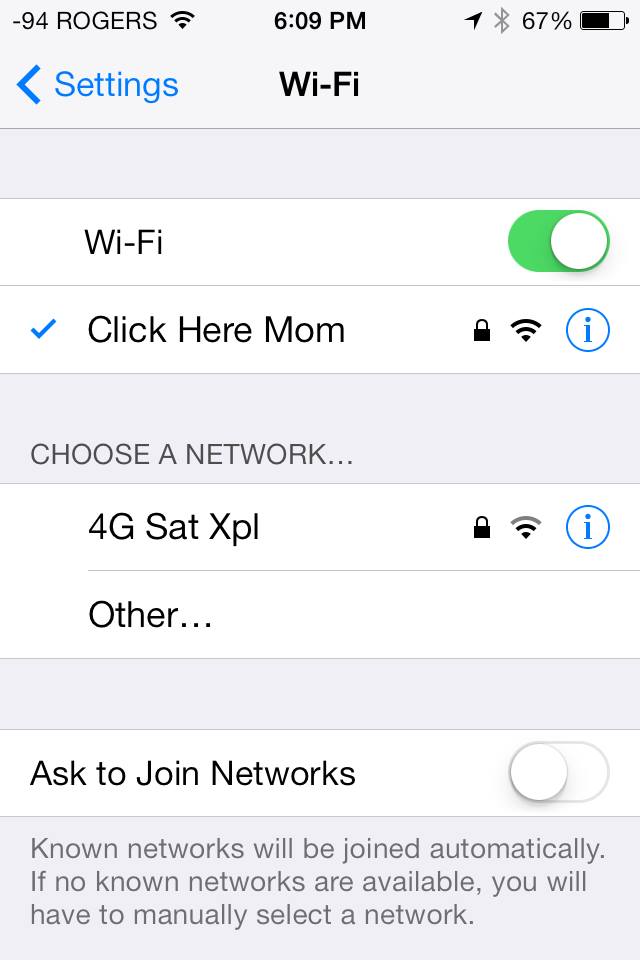 This is going to really confuse the other moms on the block.
Redditor inkjetneo claims their friend set up a new router for their friend's mom, and gave it the nickname "Click Here Mom." It's too bad there wasn't enough space to name it "Click Here Mom. Now Enter The Password I Put On Your Fridge. Now Move Your Mouse To The Bottom Of The Screen And Click On The Icon That Looks Like A Compass. No That's Itunes. The Other Blue Circle. Fine, Just Call Me."
Sidenote: bless you inkjetneo for not sharing yet another screenshot of a phone that only has like 8% battery left. That always stresses us out.