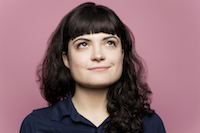 Filed by Jaime Lutz

|

Jan 25, 2016 @ 3:05pm
Facebook founder Mark Zuckerberg posted a picture of him swimming with his infant daughter, and while she is an adorable billionaire baby, you know why you're really here: to check out Mark Zuckerberg's shirtless, pale, freckly, patchy-haired chest. Well, here you go, you sick freak:
And here is a link to an image search for "Jesse Eisenberg shirtless," for comparison. Eisenberg played Zuckerberg in the movie The Social Network, but (fun fact) did not wear a merkin on his chest for the role.